Film titled "The Bucket List" Set for Nationwide Release on Friday, October 11, 2019
How do you find someone with whom you can spend your last days laughing together, making you happy to have met that person? A film titled "The Bucket List" to be released nationwide on October 11, Sumitomo Corporation cooperated to product, is full of hints for enjoying such a life.
Meet Yukie, a serious housewife who has devoted her life to her family, and Mako, an extremely wealthy corporate president who has devoted her life to her company. The only thing these two women who have lived entirely different lives have in common is that they only have a short time left to live. When they stumble across a list of things to do before dying that has been left behind by a 12-year-old girl, they make the audacious decision to check off each item.
This is the Japanese version of the 2007 Hollywood movie "The Bucket List," which became a big hit worldwide. The Japanese version has made some changes and added some new features to appeal to Japanese audiences. The leading role is played by Sayuri Yoshinaga, with Yuki Amami co-starring. Both are top stars in Japan. Other co-stars include famous actors and actresses such as Murotsuyoshi, Hikari Mitsushima and Kiyoshi Maekawa adding depth to the film. The movie was directed by Isshin Inudo, who directed "Nobo-no Shiro" (The Floating Castle) in 2012.
According to Inudo, "Busy people like Mako tend to intentionally neglect the details of immediate concerns in order to succeed and demonstrate their own value. On the other hand, housewives like Yukie tend to be moved by the trivial things right in front of them and cherish the present moment. I contrasted their characteristics in the film because I wanted to depict how these two types of people affect each other."
This is a movie that will make audiences both laugh and cry, taking them away from their own everyday worries to leave them feeling refreshed. Please watch it at a cinema.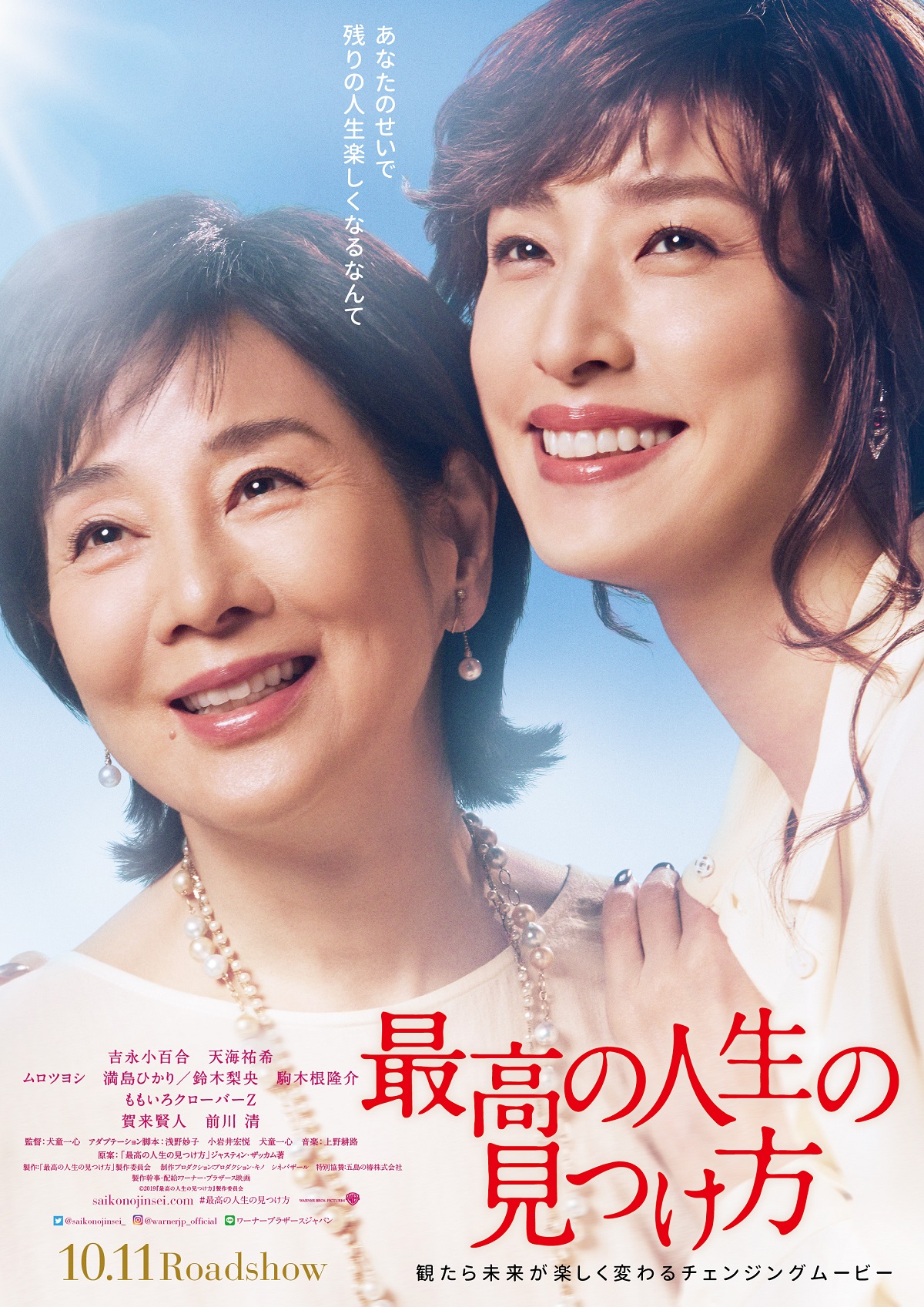 (c)2019 "The Bucket List" Film Partners
The highlight of this movie is the friendship that arises between two women from different backgrounds. During shooting, the two actresses also demonstrated the solid trust they have for each other. The casting of Amami was Yoshinaga's choice.
(c)2019 "The Bucket List" Film Partners
Trailer: A scene from the joint performance with Momoiro Clover Z was filmed during an actual live and powerful performance.