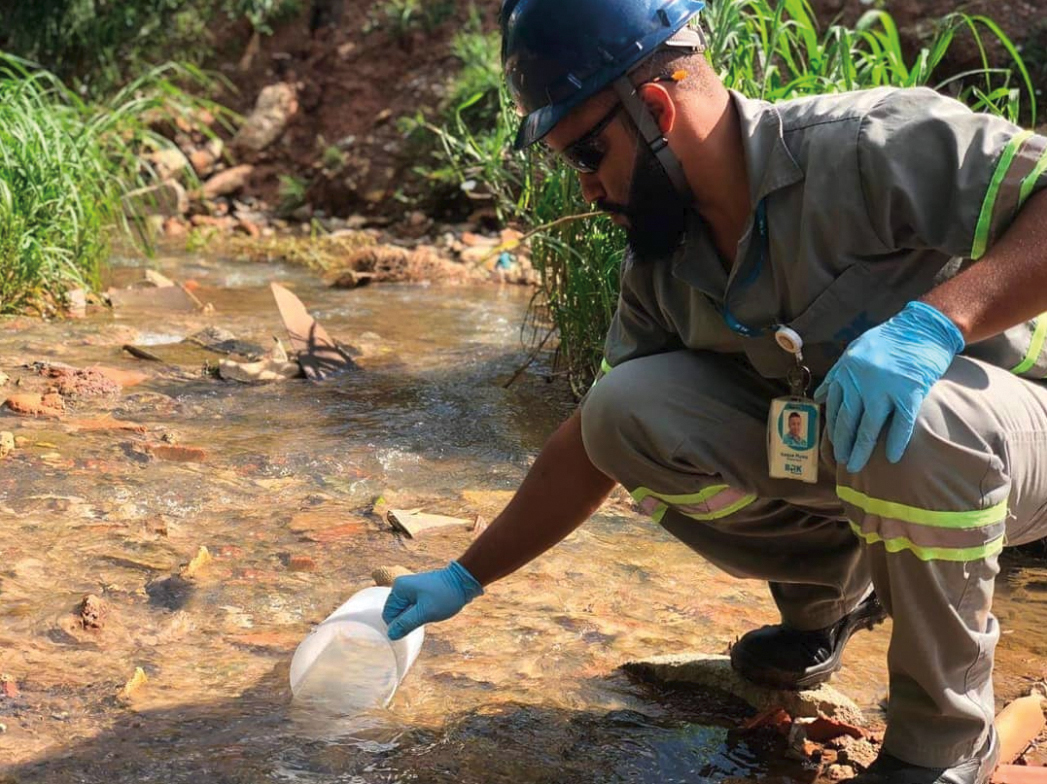 Global Cases
How BRK Ambiental Transformed Itself and Changed A Way of Life in Brazil
Brazil
How BRK Ambiental Transformed Itself and Changed A Way of Life in Brazil
Brazil is a country with enormous social issues connected to its infrastructure, so much so that just a glance at its water and sanitation systems reveals startling inequalities; 100 million residents have no access to the sewage system, even though Brazil has the largest fresh water potential of any developed country on the planet. Fixing that broken system began in 2017 through an alliance where Sumitomo Corporation partnered with Brookfield Business Partners L.P. and institutional clients of Brookfield Asset Management to take over Odebrecht Ambiental, Brazil's largest private water distribution, collection and treatment company, and owner of the 26 project companies involved in these services. Relaunched as BRK Ambiental, the company has already delivered improved water supply services, sewage services and industrial water treatment to more than 100 municipalities across 12 states in Brazil within two years. And they're just getting started.
However, the epic challenge to fix all that was broken required a campaign that was part dissection, part reexamination, and part full-on cultural siege; the company's initiatives implemented new compliance standards, process restructuring, corporate housecleaning, social value realignment, impactful outreach, and a corporate culture trying to heal the wounds of past mistakes.
As every campaign needs its general, BRK Ambiental needed the right CEO to lead the largest private company acting in environmental business in Brazil to profitability, while simultaneously solving a water and sewage infrastructure crisis. Enter Teresa Vernaglia, who held leadership positions in multinational companies for more than 25 years in the area of telecommunication and energy infrastructure, acquiring experience in the segment during its universalization process. In May 2017, she became BRK's CEO and began the company's rebirth through a full overhaul of compliance policies upon which BRK could build its business model. The transformation is, by all accounts, a success, resulting in a profitable business aligned with values of sustainability, social impact and environmental sensibility.
The new company's compliance initiative launched 10 new policies and updated 17 existing policies and procedures, with a plan for reviews and annual updates. BRK's compliance standards were on life-support and needed major surgery in all areas, from anti-bribery and corruption all the way down to acquisition due diligence. Internal policies that had long needed attention were examined, and executives were now uncovering and finally treating workplace culture issues. Vernaglia put all employees through new levels of compliance training, including its 1,200 new hires. Adhering to new policies and procedures was paramount, reinforcing a message unfamiliar to many at the company: compliance is a step into the light.
BRK compliance efforts, intent on identifying weak points, pushed for increased compliance checks, and by the end of 2018, BRK was conducting nearly 13,500 compliance adherence checks per quarter. An ethics committee comprised of BRK and Brookfield executives worked to promote a culture of compliance through education of employees on the BRK Code of Ethics and more. Through new monitoring systems, more than 1,200 possible conflicts of interest were located and analyzed. In addition, BRK established new confidential correspondence opportunities for employees to report possible ethics violations anonymously.
Social contribution and sustainability connects to the DNA of Sumitomo Corporation culture. The company's value of contributing broadly to society as well as the recent focus on Six Material Issues to Achieve Sustainable Growth with Society. The growth of BRK Ambiental successfully addressed all of these issues: Achieving Harmony with the Environment, Developing Human Resources and Promoting Diversity, Contributing to the Development of Local Communities and Industries, Establishing a Foundation for Comfortable and Enriching Lifestyles, Enhancing Governance, and Providing Diverse "Accessibility".
The social outreach programs instituted by BRK involved several focuses, including community mobilization & organization, and as well as resident education on sanitation and the environment. Understanding the impact that better sanitation would have on their community was paramount, and BRK succeeded through programs that fostered a sense of belonging as these transformative changes occurred. Additionally, training initiatives to increase local employment and income levels helped more than 100,000 Brazilian residents to improve their lives all around.
"BRK changed the course of its predecessor's history in many ways," said Renato Kanetaka of Sumitomo
Corporation Brazil's Environment and Infrastructure Business Group. "Becoming centralized was just one area, but the company also experienced changes throughout the organization's areas of culture, management, compliance and social contribution. The way the company deals with the Brazilian government's constantly changing personnel and legislation became something to focus on as well. I believe that Sumitomo Corporation has learned many lessons and gained insight and knowledge from this experience. This was an original scenario that we had never faced before, and we will continue to learn more."
Understanding the societal improvements that come from clean water and proper sanitation gave rise to data that showed how BRK Ambiental could give the most neglected demographics a boost in health and career possibilities. To put it simply, the poor and female residents of Brazil look to finally be served after a lifetime of sub-standard utility services. In just two short years, BRK Ambiental has become a success story in the best of ways: with increased profit, goals for expansion, and positive life changes for a nation in need.
For more information, contact Renato Kanetaka at renato.kanetaka@sumitomocorp.com
Keyword
Infrastructure Business
The Americas