Media, Digital, Living Related & Real Estate Division

Division Highlight
The Media, Digital, Living Related & Real Estate Division trades in products and develops businesses that support the daily lives of consumers. Food & Materials Department focuses on various food products such as wheat, meat and processed food. Beside food products, Media, Retail and Telecommunication Department engages in business area of media, digital, telecommunication and retail in response to the diversifying lifestyles of consumers.
Food & Materials Dept.
Business Highlight
Thailand is one of the world's leading producers of many agriculture and food products so Sumitomo Corporation Thailand Ltd., has developed and materialized our business through Thailand's uniqueness and incomparable natural resources by offering some of the world's best quality products safely to our valued customers throughout the world.
Meat, Meat Products, and Processed Food
Sample of Products
Processed Pork (We have successfully created a new standard of Specific Pathogen Free (SPF) Swine Farming in Thailand, with collaboration with Betagro Group.)
Processed Chicken
Canned products
Frozen vegetables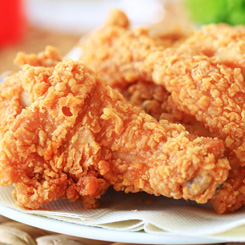 Wheat & Wheat related product
Sample of Products
Wheat Grain (Australia, recognized as "The World's Kitchen", Sumitomo Corporation invests in Emerald Group Australia. With an upstream value chain, we ensure high quality and stable supply of wheat export to the consumer countries.)
Wheat Flour (Being a strong partnership with Prima Ceylon Ltd. which has its core business of wheat flour milling and related activities, we introduce and supply high quality wheat flour to Thai market.)
Pre-mix products (Developed by Thai Nisshin Technomic Co.,Ltd., a highly reputed company of using carefully selected ingredients, and the excellent know-how to produce)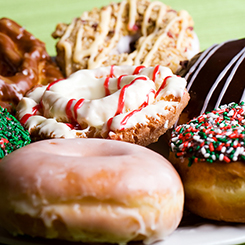 Chilled & Frozen Warehouse
Sample of Products
Chilled & Frozen Warehouse (by Thai Yokorei Co.,Ltd. , a state-of-the-art Cold Storage warehouse in Thailand. With experienced warehouse management team, all of our warehouses will provide satisfactory services to all of customers.)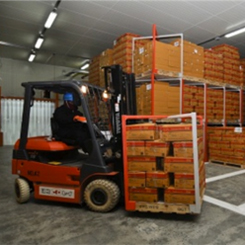 Food Ingredients
Sample of Products
Chicken extract (Product of Tokkai Bussan who is the expertise manufacturer in Japan for seasoning and functional food.)
Media, Retail and Telecommunication Dept.
Business Highlight
Consumer market in Thailand continues to expand rapidly in step with growth in middle income consumers. With our successful experiences in the operations of industry-leading business companies in the media, IT, mobile communications and retail field in Japan, we aim to develop new businesses in Thailand and other emerging Asian countries. Starting with the TV home shopping joint business in partnership with the prominent Thai companies, we accelerate the development of our business operations in other business field.
Media, Retail and Telecommunication
Sample of Products
TV Home Shopping
(In associate with Jupiter Shop Channel, a leading TV home shopping company in Japan, we have established a new joint venture company "Shop Global (Thailand) Co., Ltd." with I.C.C. International Public Company Ltd. and Central Department Store Limited.)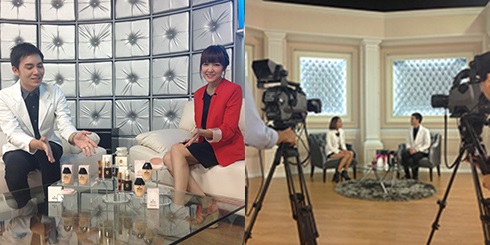 CRM Platform
Sample of Products
Closed loop e-money system service