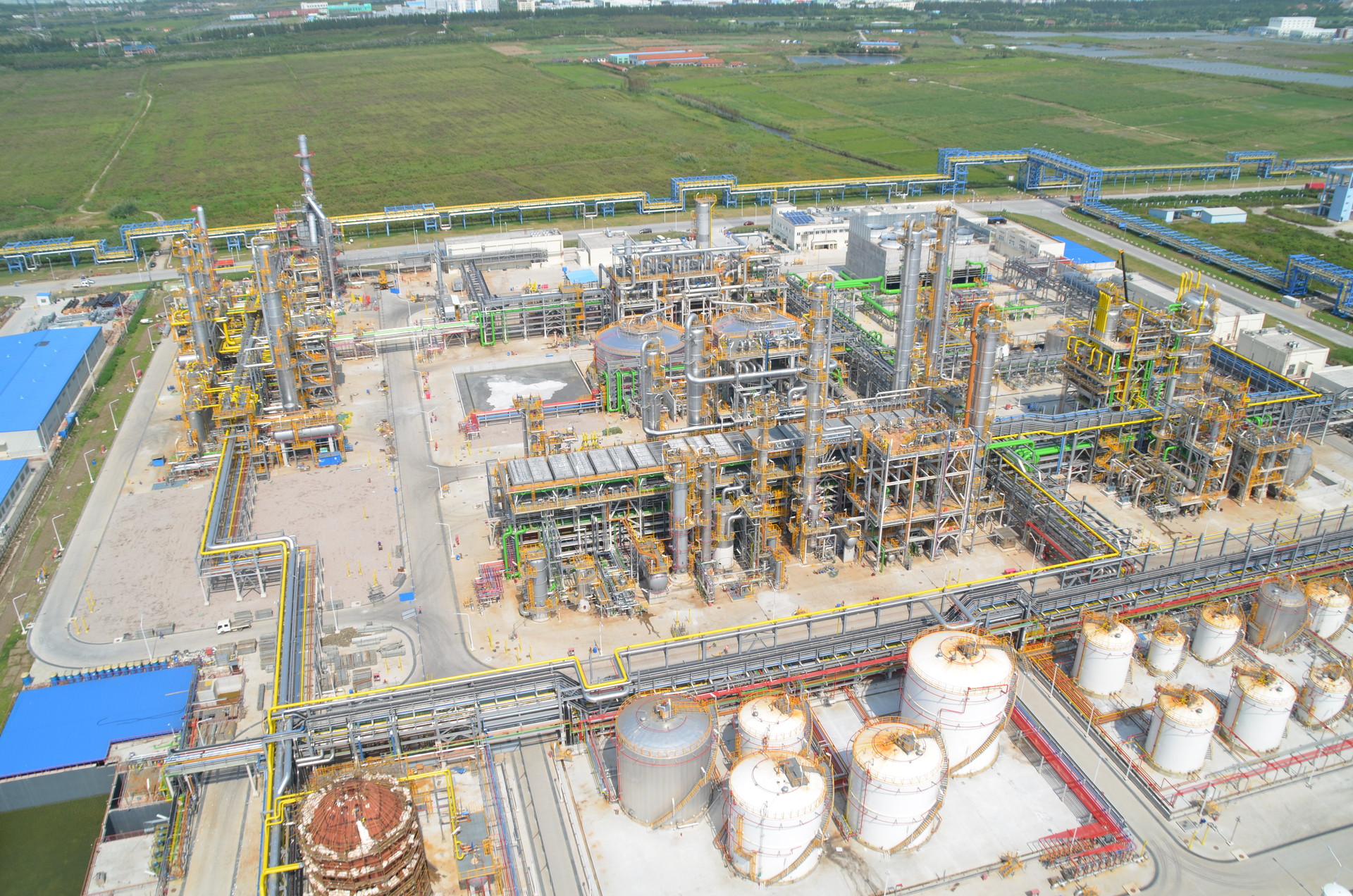 Global Cases
Working with a European company to build a foundation for petrochemical production and marketing in China
China / Spain
Petrochemical inermediate products are processed into plastics so as to meet many different purposes in supporting industries and people's lives. Sumitomo Corporation has been handling plastics intermediates manufactured by a Spanish company in the trading business for more than 30 years. In 2014, we invested in the new plant set up by the Spanish manufacturer in China and participated in the production business. The mission of this petrochemical production business is to achieve stable supply of the product, a demonstration of our commitment to the "Development of local society and economy."
---
Manufacturing plastics intermediates
Synthetic resins, like plastics, are used in large quantities in housing, automobiles, electrical appliances, etc. Being transparent, impact-resistant, and lighter than glass or other materials, plastics support us in various scenes of our lives.
Raw material for plastics is Crude oil. Through distillation and chemical reaction process, it is transformed into plastic resins, which are then formed into various components. CEPSA Quimica, a Spanish company, has long been involved in manufacturing of petrochemical intermediate products, Cumene, Phenol, and Acetone, and Sumitomo Corporation has been handling their products through its trading business for more than 30 years.
Supporting business expansion into uncharted territory
The markets for these petrochemical intermediates in Europe, Americas and Asia were once of generally equal size, but recently the market in Asia, in particular China,has been rapidly expanding and now accounting for nearly 30% of the global market. CEPSA Quimica aimed to construct a plant in China to receive the benefits of manufacturing its products within this major market.
However, as a company based in Europe, Asia was an uncharted territory for CEPSA Química. Thus, they reached out to its long-time business partner, Sumitomo Corporation, to expand business into China, beginning this move in 2006. Construction site for the plant was selected in China's largest petrochemical industrial park (Shanghai Chemical Industrial Park) located in southwestern Shanghai, and construction began in 2012. In 2014, Sumitomo Corporation acquired 25% stake in the local subsidiary CEPSA Chemical (Shanghai) Co., Ltd..
Boosting production capacity to keep up with expanding Chinese market
A business model was established that puts Sumitomo Corporation in charge of feedstock procurement, product sales and logistics, whereas CEPSA Quimica is responsible for plant operation. The plant started production in April 2015, and has finally entered the phase of full-scale operation.
Production capacity will need to be further expanded to keep pace with market growth in China, which is enjoying continued economic development, resulting in rising demand for housing, automobiles, etc. The future aim of Sumitomo Corporation and CEPSA Quimica is to contribute toward China's economic growth by achieving higher productivity through efficient plant operation, and by expanding the plant itself to increase production capacity.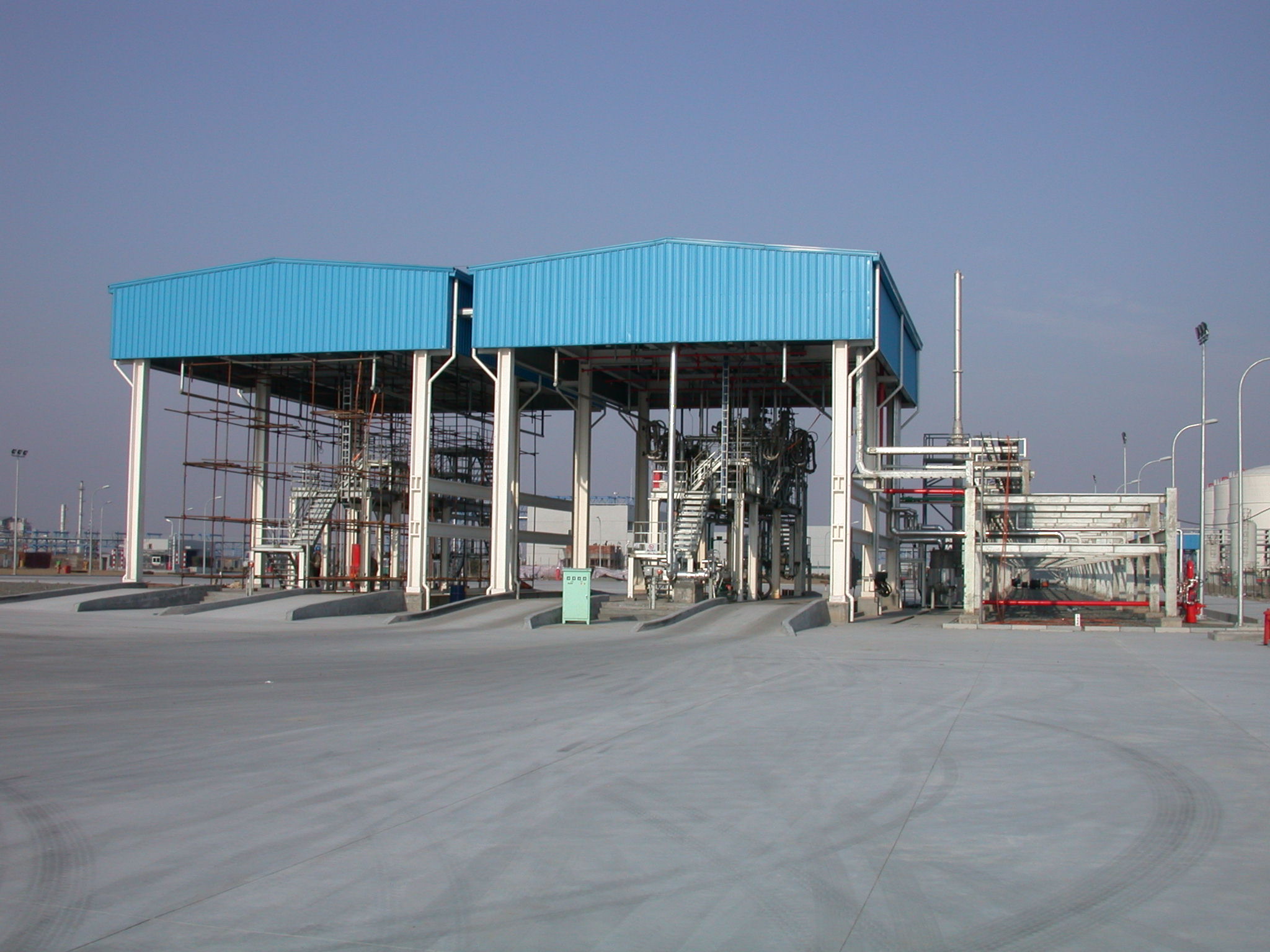 Serving as a bridge between two countries
There are considerable differences in culture, language, historical background, and business practices between Spain, CEPSA Quimica's home country, and China. Sumitomo Corporation, a business partner to CEPSA Quimica for more than 30 years with a wealth of business experience in China, has served as a bridge between the two countries to establish this petrochemical production facility in Shanghai.
Sumitomo Corporation will continue to exercise the "binding strength" that it boasts as an integrated trading company, as well as its business management know-how and marketing capabilities to put in place the foundation for production and marketing of petrochemical products in China.
Keyword
Mineral Resources, Energy, Chemical & Electronics Business
East Asia
Europe
Chemical Electronics