Global Cases
Logistics and insurance business supporting global operations
global
Business that links countries with countries, and people with people
Originally, the operations of integrated trading companies involved trade, in other words, exporting products produced domestically to other countries then and importing resources or food from overseas. For conducting such business, both domestic and international logistics has always been essential. The logistics business at Sumitomo Corporation began with the objective of handling logistics within the group and transporting goods safely and reliably.
Sumisho Global Logistics (SGL) was established in 2006 by merging three companies: Sumitrans (Japan), which was mainly involved in international logistics, Sumisho Logistics, which provided services related to customs clearance for imports and exports as well as various transportation services for the Sumitomo Corporation Group, and All-Trans, which was involved in the business of domestic logistics and logistics centers. In 2015, SGL was joined by logistics companies affiliated with Sumitomo Corporation from the US, Europe, Thailand, China, and Indonesia, literally becoming a global group.
The role of SGL can basically be divided into two parts. One is to support the businesses of Sumitomo Corporation and drive growth from a logistics perspective. The other is to provide its expertise in logistics extensively outside the group. The social role of SGL is to link companies with companies, regions with regions, countries with countries, and people with people, through domestic and international logistics services, logistics centers, and logistics equipment.
* BCP (Business Continuity Plan): A plan that has been formulated in order to continue operations in the event of a disaster or other emergency
14 SGL logistics centers around Japan
There are 14 SGL logistics centers around Japan with a total area size of 330,000 square meters. The main centers are focused in western Chiba, with centers in six locations including Akanehama, Higashi Narashino, Maihama, and Urayasu (total of 170,000 square meters).
The flagship center is the Akanehama Center, with a size of 110,000 square meters. SGL handles operations within the center on its own, with a focus on mail order products, which is a market that is rapidly expanding. The center properly manages the receipt and shipment of goods, returns, inspection, and distribution processing of several hundreds of thousands of items that change every day, while building trust with clients both within and outside the group, especially Jupiter Shop Channel, the Sumitomo Corporation Group company specializing in television shopping. Over 20 years of expertise has been accumulated in providing accurate and swift delivery of products to consumers. With around 1.1 million shipments per month, it is one of the largest logistics centers in Japan in terms of scale.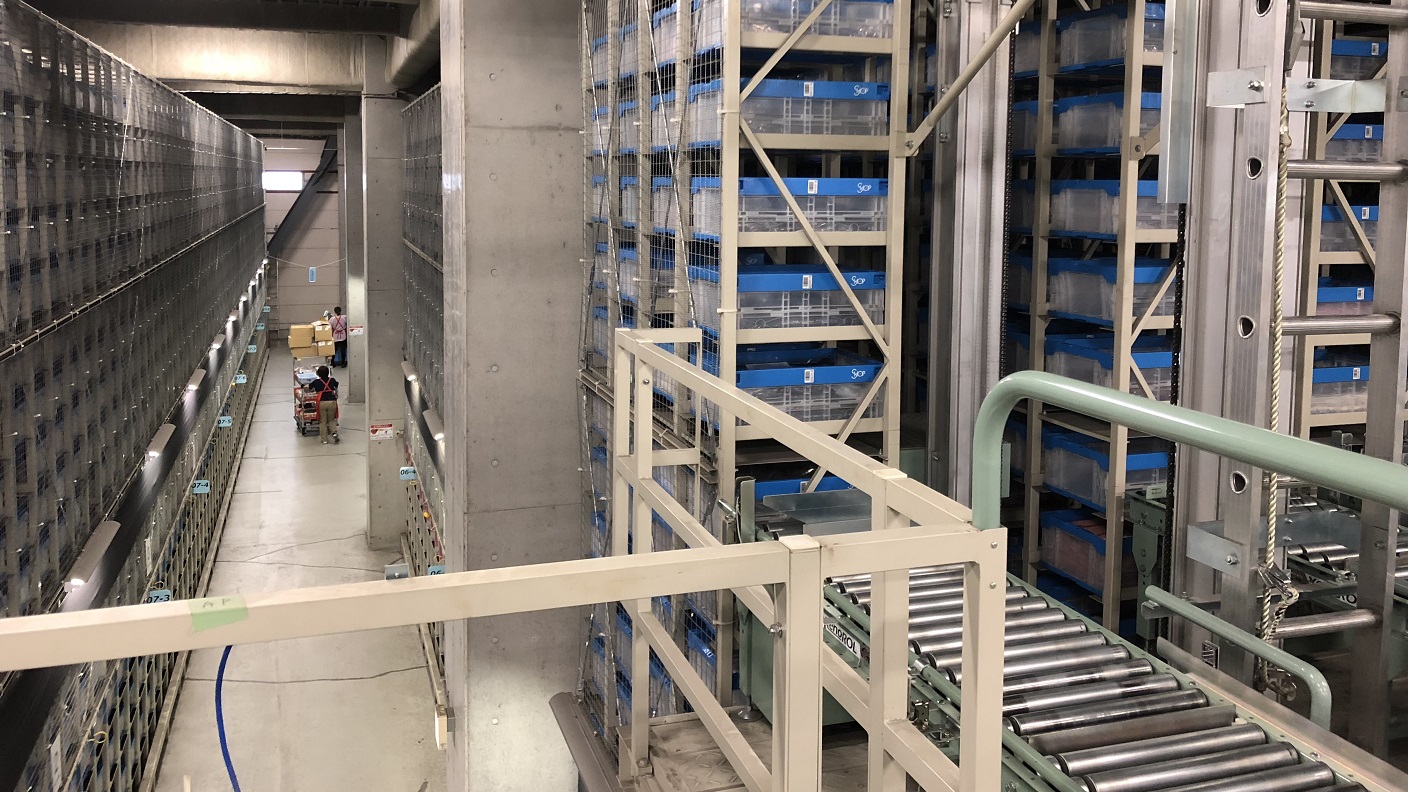 The Higashi Narashino Center handles the receipt, shipment, collection, refurbishment (processing for reuse), and delivery of terminals and materials for the cable television and Internet company Jupiter Telecommunications (Renamed to JCOM in July 2021), also part of our group. From 2017, an automated warehouse has been installed, thus enhancing productivity. Also, the back office has continued to consistently promote operational efficiency from the cargo owner standpoint, including improved coordination with construction companies and device manufacturers around the country.
The Urayasu Center, which is in close proximity to central Tokyo, is a logistics center dedicated to frozen and refrigerated food. It provides 24/7 optimal management of food and receives and ships items in a timely manner to department stores, supermarkets, and consumers.
In 2017, an investment was made in Belle Maison Logisco, the logistics subsidiary of the long-established mail order company Senshukai. This resulted in participation in the management of a large-scale logistics center in the Chubu region (Gifu). The expertise in managing logistics centers and the power of alliances built over 20 years have been fulfilled.
In 2020, we also have invested in OPENLOGI, a platformer that mediates logistics operations for EC businesses, and working to develop new revenue opportunities in the field of medium-scale EC logistics.
The keywords for the SGL logistics centers are "human," "technology," and "alliance." Specifically, these mean (1) the high-level operational skills and expertise of employees, (2) automation and efficiency using the latest technology including IoT and RPA (robotic process automation), and (3) alliances with business partners including client companies as well as delivery companies, engineering companies, IT and device vendors, construction companies, payment service companies, logistics and real estate companies, and packaging and materials companies. The integration of the three elements will enables SGL to provide safe, secure, and accurate logistics services as it constantly continues to evolve.
Containers and equipment services for logistics; working behind the scenes to support various industries
SGL provides containers to transport and store liquid products, mainly for the food and cosmetics industries, as well as related materials and equipment. The "MAXICON" and "g-drum" are containers for transporting liquids that can be rented anywhere in Japan. SGL provides containers and materials or other equipment that matches the product attributes, enabling services that are directly connected to the clients' production line.
The advantage of the rental system is that clients can obtain as many containers as they need, and can thereby optimize their container investment. Also, containers can be reused again and again, and already have a track record of contributing toward reducing the environmental footprint through resource conservation and improved transportation efficiency (CO2 reduction). One of our future issues is the after-use disposal of the polyethylene-based inner bags attached to the inside of the containers. Currently, as part of our aim to create a recycling-oriented society throughout supply chains, we are working on the development of inner bags that are made of Biomass Mark* certified, plant-derived resin. With the foundation built and achievements accumulated over 20 years, SGL now has transactions with over 1,000 client companies.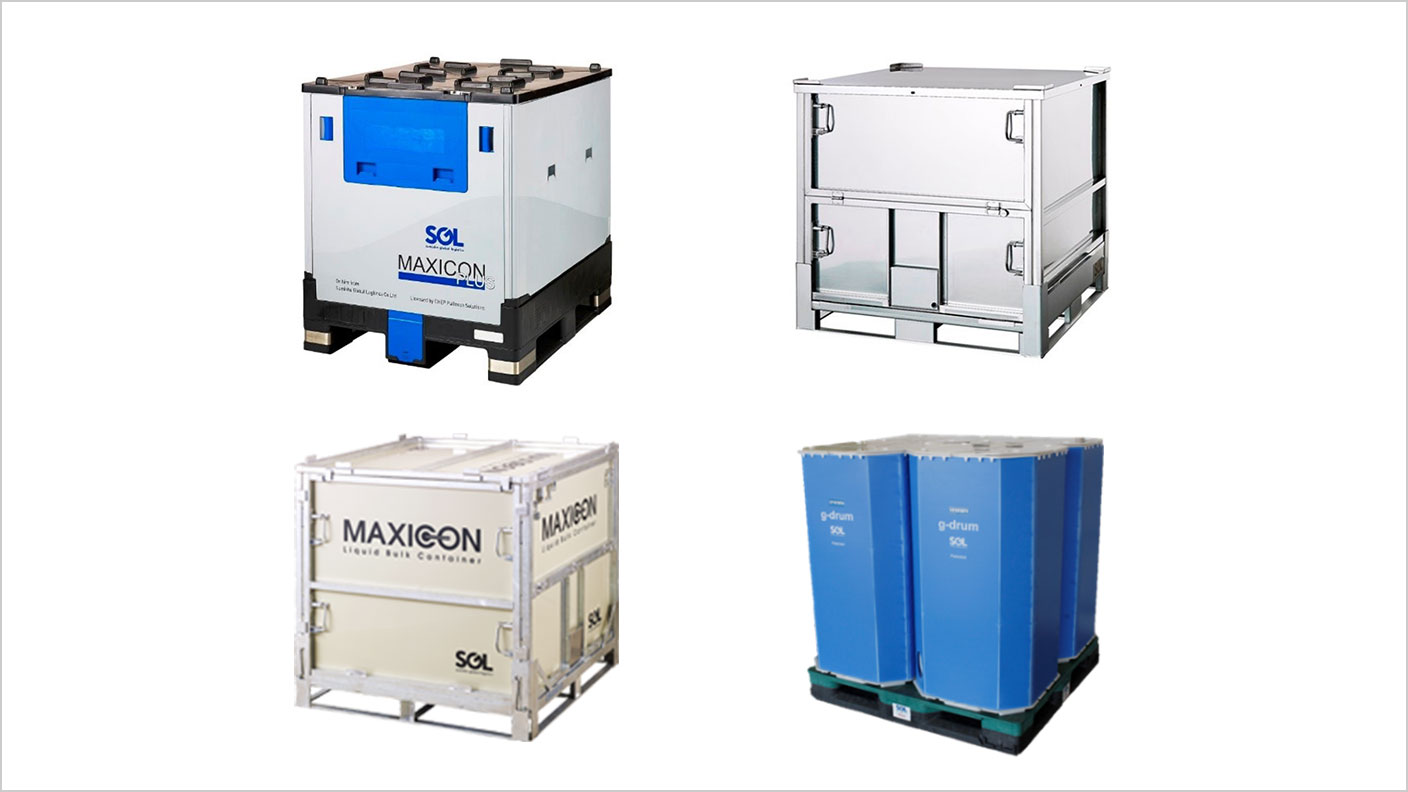 SGL is also involved in the washing and delivery of logistics pallets. Logistics pallets constitute essential equipment that supports various industries. SGL has a site with facilities dedicated to washing the equipment and provides a variety of services for pallet rental companies including the washing of pallets, inspection for dirty or broken pallets, delivery before and after use, and inventory management. It is work that goes unnoticed but contributes greatly to Japanese industry by working behind the scenes.
As an expert in containers and equipment for logistics, SGL will seek to further deepen relationships with clients it has built over the years, as well as respond to new needs in various aspects.
Biomass Mark: This mark certifies products that contain at least 10 percent of biologically derived resources (biomass), and whose quality and safety levels conform to relevant laws, regulations, standards, and specifications.
Global expansion of insurance risk management functions
The insurance business also supports the extensive activities of the Sumitomo Corporation Group. The business began in 1975 with its main objective to provide insurance solutions to cargo damage risks in relation to trading businesses, asset damage or liability risks at domestic group companies, and personal risk to group employees. Currently, the companies involved in these insurance businesses are Sumisho Insurance Corporation and Bluewell Insurance Brokers.
Sumisho Insurance Corporation mainly deals with the services described above and currently covers most of the domestic companies in the Sumitomo Corporation Group. Meanwhile, Bluewell Insurance Brokers is involved in reinsurance broking business for overseas projects including power plant, mining, upstream energy, and railways.
Additionally, Insurance business is actively involved in the optimization of risk costs and risk reduction through captive insurance facility, Bluewell Reinsurance Company, which is based in Bermuda in the North Atlantic. Furthermore, the access to international insurance market including Lloyd's market is becoming increasingly relevant in order to respond to new exposure such as cyber, terrorism, and recall risks. which are more becoming more important in recent years.
Each day, the Sumitomo Corporation Group is expanding its businesses globally in various industrial fields. The insurance risk management functions are also constantly being enhanced and evolved in order to realize sustainable growth of our trading and investment businesses on a global basis.
Support of business activities leading to social value
The business structure of the logistics and insurance businesses are alike in that their mission is to support the extensive activities of the Sumitomo Corporation Group from within their specialized field, and that they seek to provide their expertise beyond the company.
Supporting various businesses globally, ensuring safety and assurance of business activities, and enhancing social value created by the business activities are connected to supporting industries and the day-to-day lives of people around the world.
Our company will continue to aim for the expansion and growth of the logistics and insurance businesses so as to ensure our collective strengths as an integrated trading company.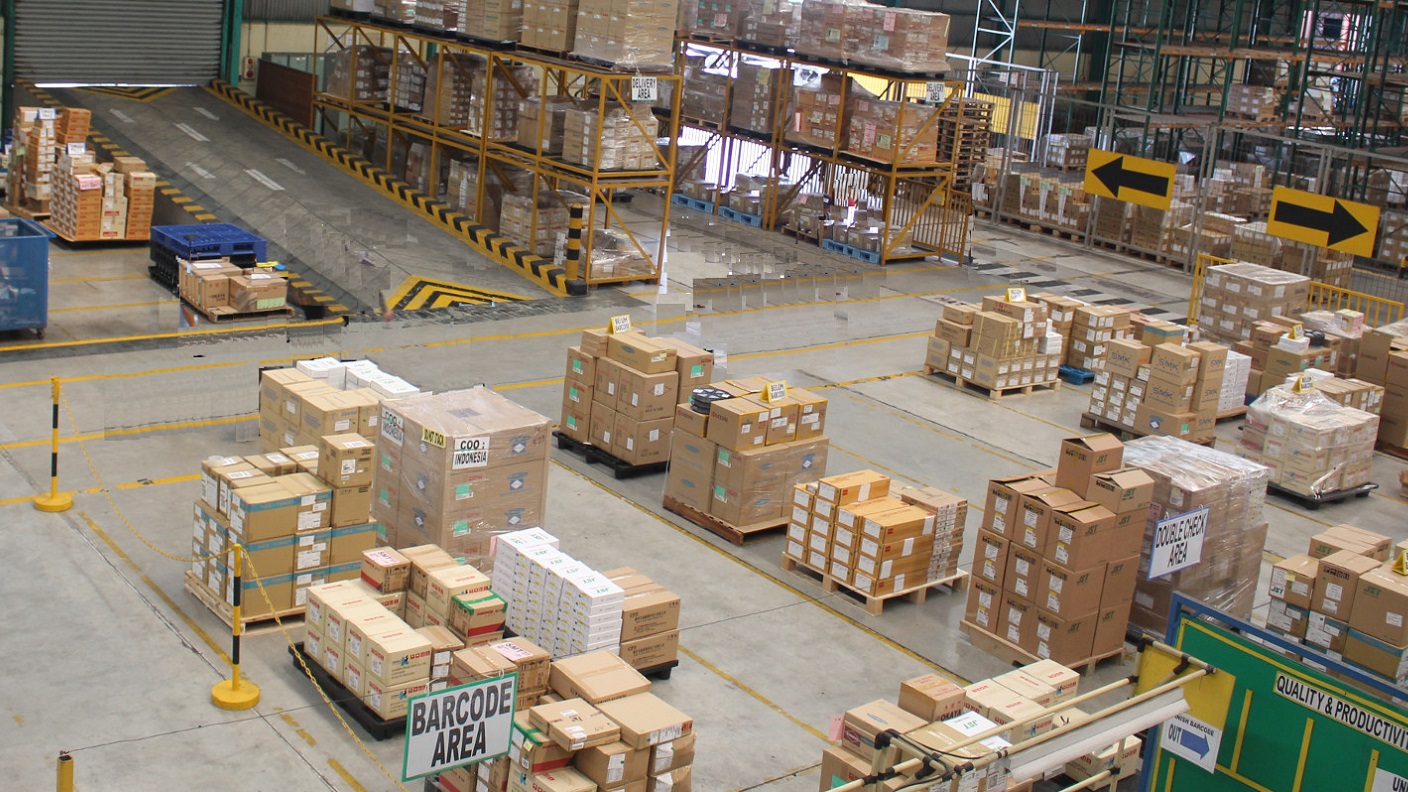 Keyword
Infrastructure Business
Japan
Retail Service Operations
Finance Insurance