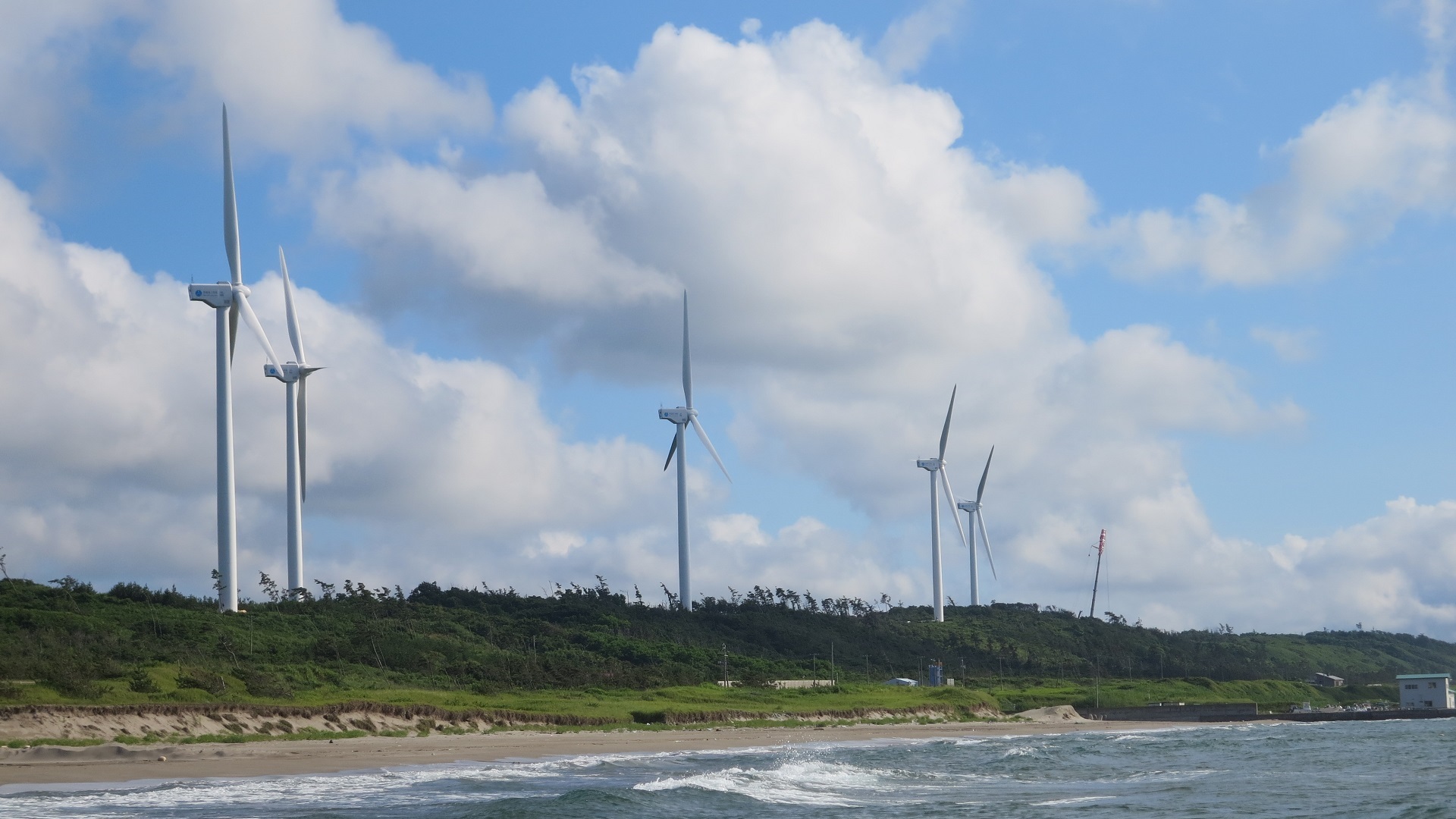 Global Cases
Contributing to the sustainable development of local communities and the global environmental protection through the renewable energy business in Japan.
Japan
Operating six solar and two wind power plants in Japan
Among power stations sourced by renewables such as solar, wind, biomass and geothermal energies, solar (photovoltaic) power plants generate the greatest amount of electricity in Japan. So called "mega-solar (far-over-MW photovoltaic)" power plants started to be constructed across the country in 2012, after the introduction of the Feed-in Tariff system.
In the 1990s, Sumitomo Corporation began importing polysilicon and other materials for Japanese photovoltaic panel manufacturers, while exporting their products to overseas markets. We subsequently started the development of mega-solar power plants in Europe and the United States, and from 2012, in Japan. Today, we own and operate mega-solar projects at six locations nationwide.
Construction of wind power plants came into full swing in Japan in the early 2000s, before mega-solar projects gathered momentum. Sumitomo Corporation started the commercial operation of its first wind power plant in 2004, when wind power generation had just begun to take off. We then launched several projects, including those in Kashima, Ibaraki Prefecture and Oga, Akita Prefecture, which are well into the operational stage today.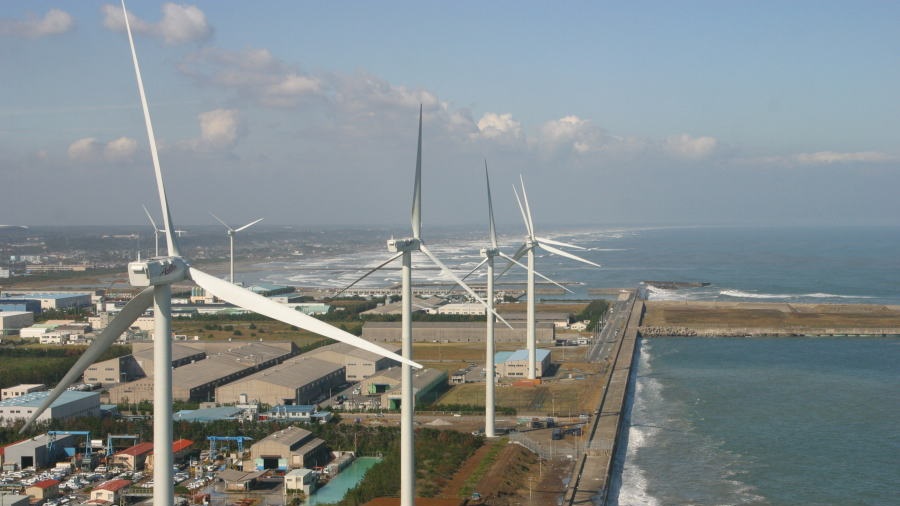 Solar power plants in Minamisoma stand as a symbol of restoration from the earthquake disaster
Our latest initiative in solar power generation is the development of a mega-solar power plant with a generation capacity of 92,000 KW in Minamisoma, Fukushima Prefecture, which suffered devastating damage from the Great East Japan Earthquake. In 2012, one year after the earthquake disaster, we began drawing up a plan to build a solar power plant with cooperation from the local municipality with the aim of making use of coastal land that subsided due to the tsunami. After overcoming numerous challenges, commercial operation commenced in March 2018 for the first phase of construction, and in December 2018 for the second phase of construction.
Fukushima Prefecture aims to expand its renewable energy power generation capacity to meet 100% of the prefecture's demand by around 2040. Installed on a vast plot of 150 ha land, which is 32 times the size of the Tokyo Dome stadium, the two solar power plants will not only contribute to achieving this target, but also stand as a symbol of restoration from the disaster for the regional people.
Sumitomo Corporation has the vision of operating its plants over the long term, even after the Feed-in Tariff period has ended, to continue supplying environmentally friendly and cost-competitive electricity to society. The prerequisite for fulfilling this vision is to build a relationship of trust with the local communities. The only way our facilities can sustain operations over decades to come is to be accepted and loved by the local people.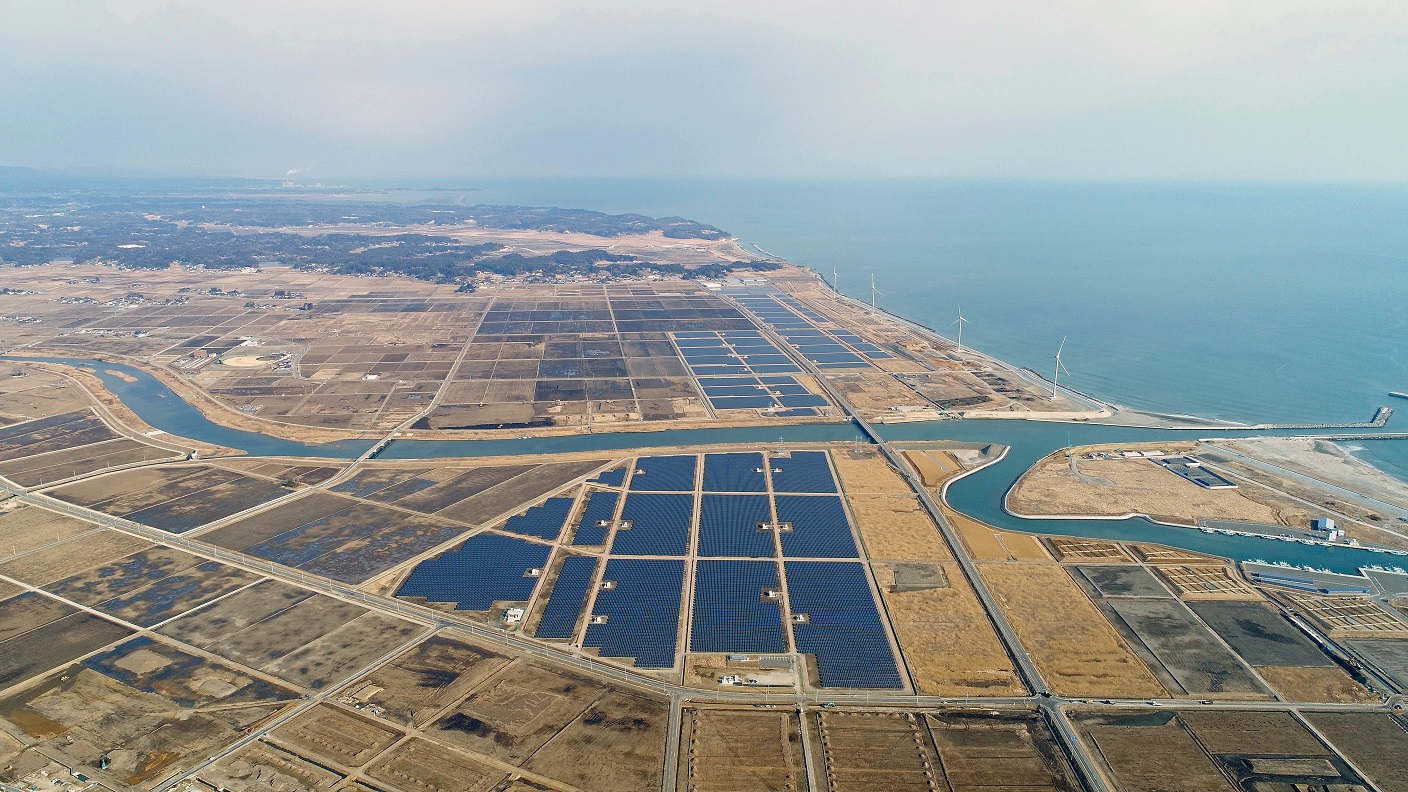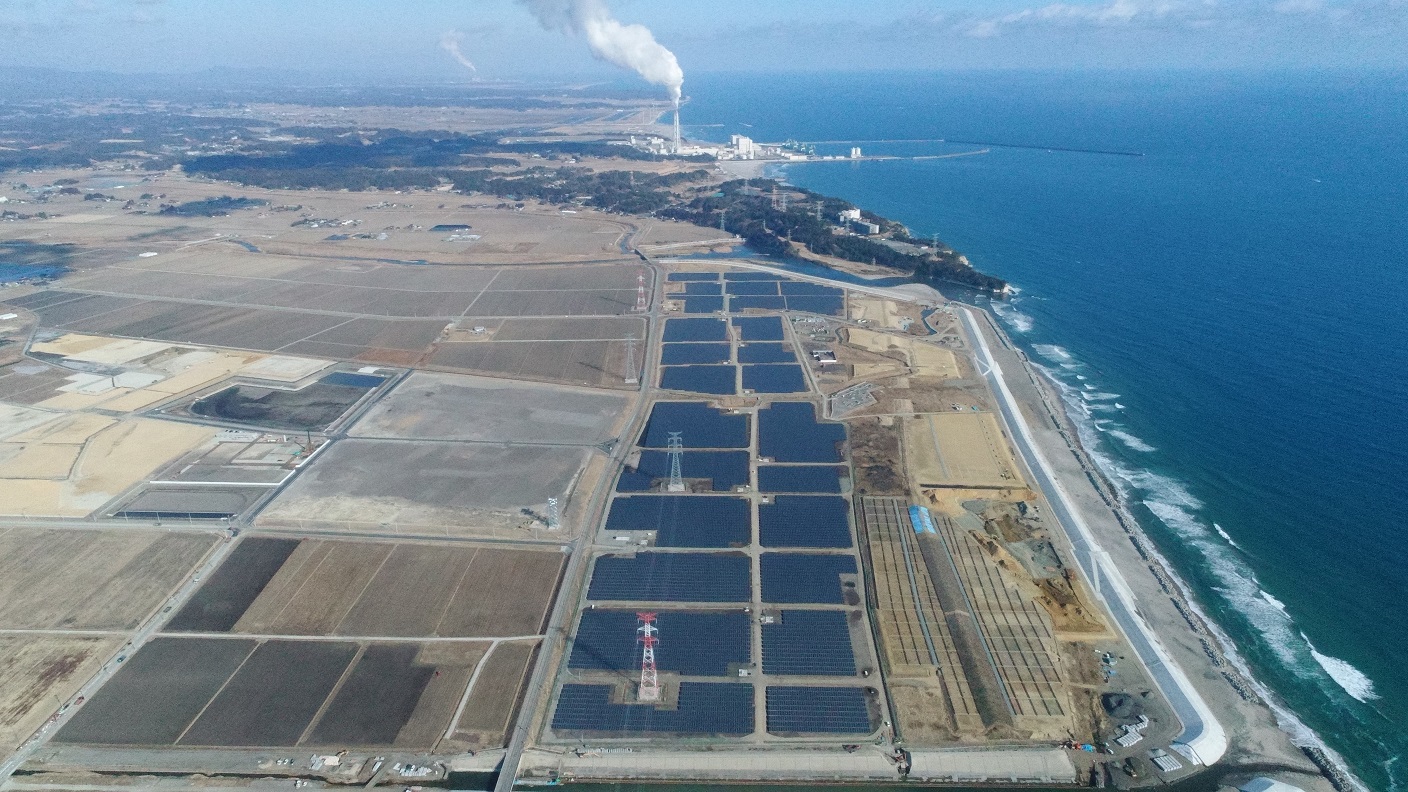 Realizing optimal electricity management through Group-wide collaboration
Solar and wind power generation is susceptible to weather conditions. As a means of compensating for this weakness and ensuring stable electricity supply, Sumitomo Corporation is looking to use the storage batteries in its renewable energy business in pursuit of optimal electricity management. Furthermore, we are seeking to supply the electricity continuously and stably to consumers, in cooperation with Summit Energy Corporation, a subsidiary engaged in electricity retail business, who own and operate large-scale biomass power plants within the Group.
Developing new renewable energy power generation projects
The Japanese government has revised upward the 2030 target for the proportion of renewable energy in the domestic energy consumption mix to up to 38%. The Sumitomo Corporaton Group meanwhile, has a medium-term goal of increasing its renewable energy power supply capacity to at least 3 GW in combined total by 2030 and, toward this end, is expanding the development of carbon-free energy projects. These include a number of new projects started in Japan, namely: a biomass energy plant in Sendai, Miyagi Prefecture (March 2021); an onshore wind farm extending across Tamura, Okuma, Namie and Katsurao, Fukushima Prefecture (April 2022); and another onshore wind farm in Tosashimizu and Mihara, Kochi Prefecture.
Also eyed are new business areas such as domestic offshore wind power generation, which is currently the subject of global attention, and district energy management businesses that provide renewable energy for local consumption.
Drawing on our long years of operational experience in solar, wind and biomass power generation, we are confident that we can contribute to the development of Japan's renewable energy power generation industry and the realization of a sustainable society.
Keyword
Infrastructure Business
Japan
Electric Power Energy
Environment