Jun. 05, 2015
Sumitomo Corporation

Sumitomo Corporation receives Platinum "Kurumin" Certification in recognition of providing superior childcare support
Sumitomo Corporation (Head Office: Chuo-ku, Tokyo; President and CEO: Kuniharu Nakamura; hereinafter "SC") was granted Platinum "Kurumin" certification by the Minister of Health, Labour and Welfare as a company that provides superior childcare support.

The Platinum "Kurumin" certification is a recognition system established along with the revision of the Act on Advancement of Measures to Support Raising Next-Generation Children on April 1, 2015. The certification is awarded to "Kurumin" certified companies that have executed such measures at a higher standard than before. SC is one of the first five companies in Tokyo to obtain this certification.

SC has been facilitating work environments that allow each employee to realize work-life balance as well as implementing measures to enable its employees engaged in childcare and nursing care to perform their jobs at their best level. For example, in November of last year, SC newly established a support system for all the SC employees overseas that allows them to take their children without taking their spouse in an effort to enable them to move forward with their career path while raising children, thus boosting their success in both childcare and work.

SC will continue to respect the diverse lifestyles of its employees and carry on with efforts to support individual success.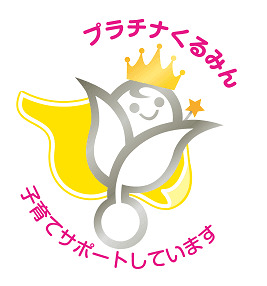 *"Plutinum Kurumin Mark", a symbol of special certified company, which has stronger supports for a balance between work and family life than "Kurumin Mark".