Feb. 23, 2017
Sumitomo Corporation
Start of Construction Machinery and Vehicle Exports to Uganda
Sumitomo Corporation (Head Office: Chuo-ku, Tokyo; President & CEO: Kuniharu Nakamura) concluded an export sales agreement for construction machinery and vehicles (hereinafter, "the Agreement") with the Uganda Ministry of Works & Transport in September 2015 and, with the necessary procedures having been completed, the Agreement is now in force.

The Agreement covers the provision of approximately 17.8 billion JPY in commodities – about 650 pieces of construction machinery and about 500 vehicles – to be used in roadway construction and maintenance projects in 112 districts in the Republic of Uganda. These are to be delivered when ready with the cooperation of Komatsu Ltd., Sakai Heavy Industries, Ltd., Tadano Ltd., and Kyokuto Kaihatsu Kogyo Co., Ltd., and other Japanese manufacturers.

Joint financing for the purchase of this roadway construction/maintenance machinery will be provided by the Japan Bank for International Cooperation (hereinafter, "JBIC") and Sumitomo Mitsui Banking Corporation (hereinafter, "SMBC"). The financing provided by SMBC, a private-sector financial institution, will be insured by Nippon Export and Investment Insurance (NEXI), a public financial institution.

Uganda's primary industry is agriculture, accounting for about 30% of its GDP, 70% of its exports, and 70% of its employment. The Ugandan government regards the diversification of exports centered on agricultural produce and the increased production of value-added products as key issues in promoting economic growth with the aims of eliminating poverty and resolving other social issues. The construction and improvement of local roadways has been deemed a priority policy to enable safe and prompt distribution of agricultural produce to domestic and foreign markets.

The Agreement covers procurement of the machinery needed to implement this policy from Japanese manufacturers via Japan's joint financing program, and Sumitomo Corporation hopes by providing support for Uganda's transportation infrastructure to contribute to economic development and poverty reduction.

Sumitomo Corporation is expanding its construction machinery sales and servicing business in North America, Europe, the CIS, China, Southeast Asia, the Middle East and elsewhere, actively pursuing the general machinery rental business in North America and developed countries in other regions and, prompted by this project, seeking out further business opportunities in the sub-Saharan region (Note). Sumitomo Corporation hopes to contribute to mining development, infrastructure improvement, and urban development globally through its construction machinery-related businesses and thereby support development in local communities around the world.

(Note) Sumitomo Corporation has designated sub-Saharan Africa an "area of strategic regional focus" in which to foster business from a medium- to long-term perspective due to its high growth potential.
[Overview of the Agreement]
・
Customer
:
Uganda Ministry of Works & Transport
・
Machinery to be delivered
:
Komatsu Ltd.
Motor graders, etc.
(approx. 400)
Sakai Heavy Industries, Ltd.
Road rollers, etc.
(approx. 250)
Tadano Ltd.
Truck crane
(1)
Kyokuto Kaihatsu Kogyo Co., Ltd.
Dump trucks, etc.
(approx. 500)
・
Agreement amount
:
17.8 billion JPY in total
・
Purchase fund: Approx
:
7.5 billion JPY in financing from JBIC and approx. 7.5 billion JPY in financing from SMBC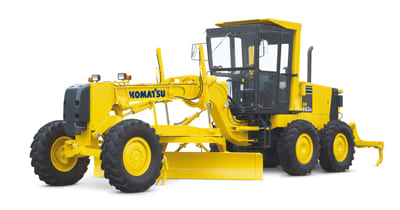 * Komatsu motor grader                  
* Sakai Heavy Industries road roller
[Profile of the Republic of Uganda]
・
Area
:
241,000 square kilometers (equivalent to Honshu)
・
Population
:
39.03 million (as of 2015)
・
Capital
:
Kampala
・
Languages
:
English, Swahili, Luganda
・
President
:
Yoweri Kaguta Museveni
・
Currency
:
Ugandan shilling
・
GNI
:
27.26 billion USD (as of 2015)
・
Per capita GNI
:
700 USD (as of 2015)
・
Economic growth rate
:
5.1% (as of 2015)
・
Trade
:
Exports: 2.667 billion USD (as of 2015)
Imports: 4.911 billion USD (as of 2015)