Jun. 21, 2018
Sumitomo Corporation

Sumitomo Corporation Joins a Gold and Copper Mine in Peru
Sumitomo Corporation (Sumitomo, Head Office: Chuo-ku, Tokyo; President and Chief Executive Officer: Masayuki Hyodo), is pleased to announce that Sumitomo has reached an agreement with Newmont Mining Corporation (Newmont) and Compania de Minas Buenaventura S.A.A. (Buenaventura) to purchase certain ownership interest of Yanacocha Gold and Copper Mine in Peru (Yanacocha).
Yanacocha is one of South America's largest gold mines, located in the province of Cajamarca, northern Peru, and has been in production since 1993. Yanacocha has substantial future growth options, including development of its extensive sulfide gold and copper deposits located under the oxide deposit currently in production, to extend the mine life through 2039 (Sulfides Project).
Newmont, Buenaventura and Sumitomo completed the transaction today in which Sumitomo paid $48 million for its five percent ownership interest in Yanacocha. The transaction is structured as a new share issuance of Minera Yanacocha S.R.L. to Sumitomo.
As a result of the transaction, Newmont, Buenaventura and Sumitomo's ownership interests in Yanacocha has become 51.35 percent, 43.65 percent and 5.00 percent respectively.
Newmont is the world's largest gold producer. Sumitomo had a long and productive partnership with Newmont at Batu Hijau Copper-Gold Mine in Indonesia from 1996 to 2016.
Buenaventura is a leading precious metals producer in Peru. Sumitomo has partnered with Buenaventura at Freeport's Cerro Verde Copper mine in southern Peru since 2003.
Sumitomo joins the on-going mining operation in Yanacocha and will work with its longtime partners to advance the next generation of profitable production of Yanacocha and contribute not only to the stable supply of mineral resources but also the sustainable economic development of local communities.
<Outline of Yanacocha>
Location
:
Province of Cajamarca, northern Peru
Mining Area
:
120 thousand ha
Production
:
Gold 535 thousand Ounces (2017 result)
Mine Life
:
Current oxide deposit 2027
Sulfides Project Through 2039
Ownership
:
In December 2017, MYSRL repurchased 5% of its shares held by the International Finance Corporation, increasing Newmont's ownership in Yanacocha from 51.35% to 54.05% and Buenaventura's ownership from 43.65 % to 45.95%. Newmont and Buenaventura's ownership interests in Yanacocha will revert to the proportion held prior to the repurchase of the International Finance Corporation's ownership stake in December.

<Reference>
■Map









■Photo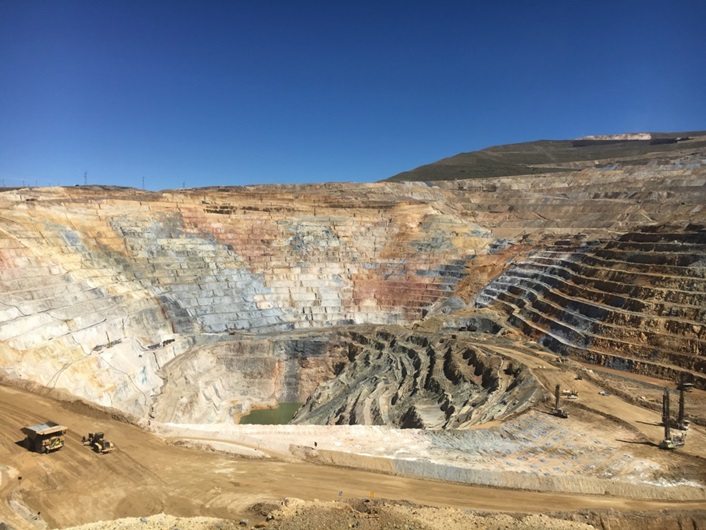 ■Sumitomo Corporation's Material Issues
Sumitomo Corporation Group positions "Six Material Issues to Achieve Sustainable Growth with Society" as an important factor in developing business strategies and in the decision-making process for individual businesses. Going forward, we will pursue sustainable growth by resolving these issues through our business activities. This project especially contributes to "the Development of Local Communities and Industries".