Aug. 27, 2018
Sumitomo Corporation
Participation in Offshore Wind Farm Project (Northwester 2) in Belgium
Sumitomo Corporation (Head Office: Chuo-ku, Tokyo; President and Chief Executive Officer: Masayuki Hyodo) as of August 24, 2018 has acquired 30% of the shares of Northwester 2 (hereinafter, "the Project"), a project under development by Parkwind (Head Office: Belgium; Note 1), an offshore wind farm developer and operator, and will hereafter be participating in the Project.
The Project is currently being developed in the North Sea about 52 kilometers off the coast of Belgium (water depth: about 40 meters). With a total power-generating capacity of approximately 219 MW, the Project should cost around 90 billion yen overall, and the funds are to be procured primarily through non-recourse project finance. Construction is set to begin later this year and to conclude in 2020. The Project has a 25-year lifespan and will supply enough electricity to power 210,000 households. In the European offshore wind power market, technological innovations have led to the adoption of increasingly larger wind turbines to improve power generation efficiency and, once underway, the Project will employ 23 of the world's largest mass-produced state-of-the-art turbines about 190 meters in total height with a power-generating capacity of 9.5 MW.
Sumitomo Corporation has heretofore been involved in wind power generation projects in Japan, Europe, the US, South Africa and China, and it is currently part of two major power generation projects in Belgium (Northwind: 216 MW; Nobelwind: 165 MW) and two in the UK (Galloper: 336 MW; Race Bank: 573 MW).
The Project, Sumitomo Corporation's fourth joint endeavor with Parkwind in Belgium, will see the two companies working together to develop, construct and operate the wind farm.
Sumitomo Corporation will be putting the experience and know-how cultivated through the Project to good use in actively tackling renewable energy projects and helping conserve the global environment.
(Note 1) An offshore wind farm developer/operator that does business under the auspices of the Colruyt Group, a major Belgian retail chain, its family investment holding Korys, and PMV, an independent investment company set up by the Flemish government
<Reference>
■Wind farm map
■Reference photo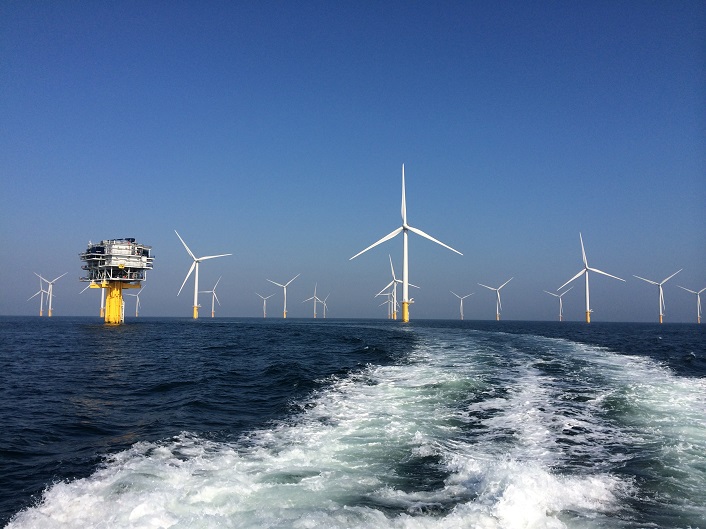 <Reference data>
■Sumitomo Corporation's Material Issues
Sumitomo Corporation Group positions "Six Material Issues to Achieve Sustainable Growth with Society" as an important factor in developing business strategies and in the decision-making process for individual businesses. Going forward, we will pursue sustainable growth by resolving these issues through our business activities. This project especially contributes to "Achieving Harmony with the Global Environment" and "Contributing to the Development of Local Communities and Industries" and "Establishing a Foundation for Comfortable and Enriching Lifestyles".