Apr. 28, 2022
Sumitomo Corporation
Purchase of Additional Equity Stake in Muara Laboh Geothermal Power Project in Indonesia
Sumitomo Corporation (Head Office: Chiyoda-ku, Tokyo; Representative Director, President and Chief Executive Officer: Masayuki Hyodo) is a joint participant in the Muara Laboh Geothermal Power Project (the "Project") in West Sumatra Province, Indonesia, working with PT. Supreme Energy, an Indonesian private power generation developer, ENGIE, a major European integrated energy company, and INPEX Corporation. Sumitomo Corporation has entered into an agreement to acquire 15% of equity stake in the Project held by ENGIE. In accordance with this agreement, Sumitomo Corporation's equity stake in the Project company will be 50%. This transaction is expected to close within 2022 subject to the completions of terms and conditions of the agreement. Through this transaction, Sumitomo Corporation will make itself more involved to the Project and contribute to the realization of low-carbon society in Indonesia.

Sumitomo Corporation is one of the pioneers in the development of geothermal power in Indonesia. We have been involved in the Project before the exploration well drilling and contracted a 30-year long-term power selling agreement with PT. PLN, an Indonesian state-owned electric utility in 2012, supplying enough electricity equivalent to the power usage of 420,000 households in Sumatra, Indonesia. Although Indonesia is the world's second largest geothermal country with approximately 28,000 MW in geothermal resources (Note 1), its rate of geothermal resource utilization currently stands at only about 10 percent. The Indonesian government has set a goal of increasing the country's geothermal power generation capacity from the current 2,400 MW to about 5,800 MW by 2030 and further developments of geothermal power are expected. In order to contribute to the Indonesian government's goal, Sumitomo Corporation will utilize its knowledge accumulated over the years to expand the Project as well as developing new geothermal projects to continue the contribution to Indonesia's energy transition to carbon-free energy.

<About Sumitomo Corporation's Geothermal Power Generation Business >
. Sumitomo Corporation has been actively involved in developments of power sources including thermal power generation through public-private partnership projects led by the World Bank since the 1990s, contributing to industrial development in developing countries. At the same time, Sumitomo Corporation has recognized the need to diversify the power source in the future and been focusing on geothermal power generation since its early days. Sumitomo Corporation began supplying geothermal power generation equipment in the 1970s and has a successful track record of delivering facilities and EPC business (Note 2) in 31 geothermal power generation projects worldwide with a total power generation capacity of 2,525 MW. We aim to further expand our geothermal power generation business worldwide by building on the experience we have accumulated over the years.
Sumitomo Corporation has its goal to increase the share of renewable energy in our total power generation capacity from our 2020 level of 20 percent to 30 percent by 2035. Please refer below link for our key social issues and long-term goals.

Enhancing Sustainability Management
(Note 1) The amount of geothermal energy that theoretically exists in a particular region.
(Note 2) Engineering-Procurement-Construction: a business that provides a series of services from plant engineering, procurement, and construction.
(Reference material)
■Shareholder structure
■Muara Laboh Geothermal Power Project in Indonesia
| | | |
| --- | --- | --- |
| Project | Muara Laboh (phase 1) | Muara Laboh (phase 2) |
| Operation status | In operation | Under development |
| Total power generation capacity | 85 MW | Max.140 MW (projected) |
| Operation start date | Dec. 2019 | 2025 (projected) |
■ Power plant locations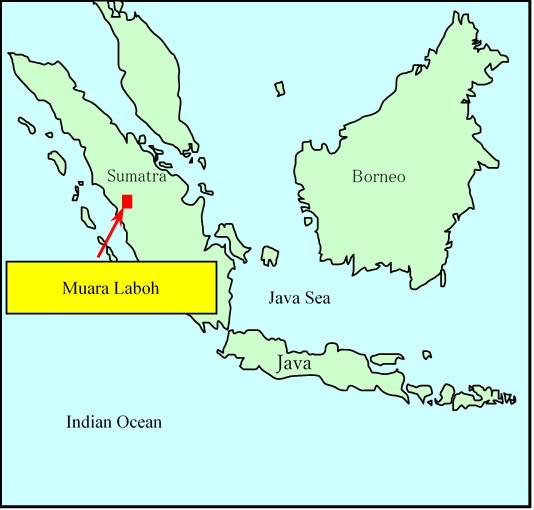 ■
Photo of power plant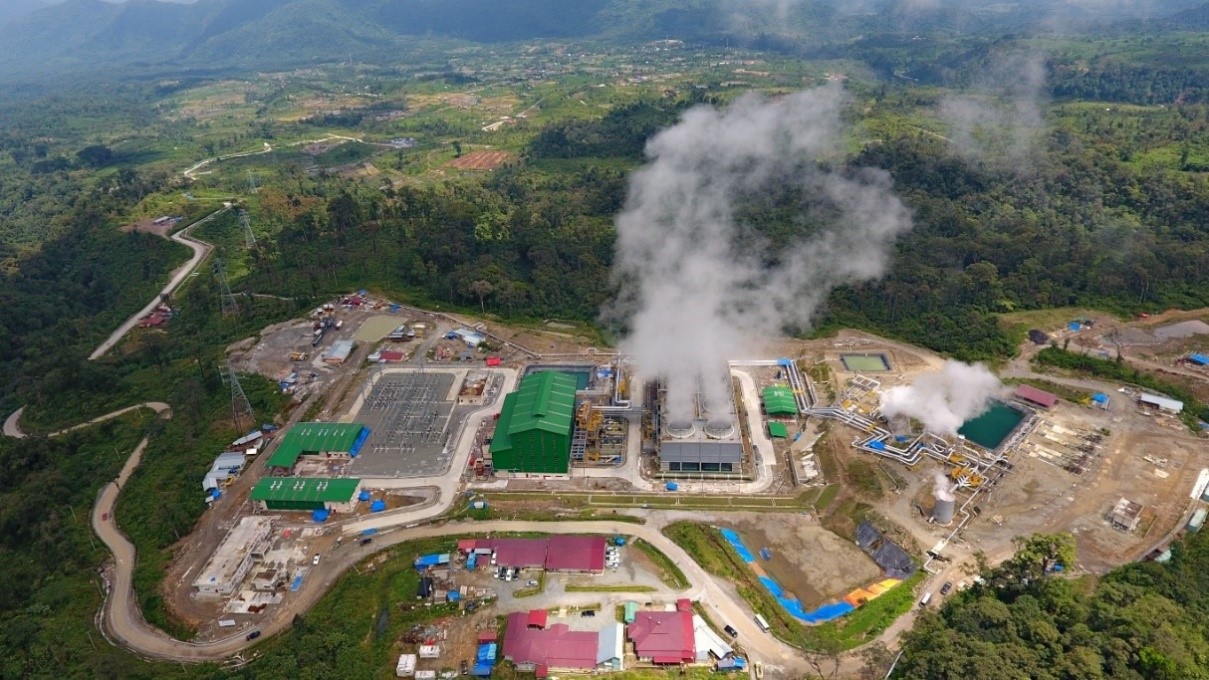 Sumitomo Corporation's Material Issues
Sumitomo Corporation Group positions "Six Material Issues to Achieve Sustainable Growth with Society" as an important factor in developing business strategies and in the decision-making process for individual businesses. Going forward, we will pursue sustainable growth by resolving these issues through our business activities. This project especially contributes to the following material Issues.
Achieving Harmony with the Global Environment
Contributing to the Development of Local Communities and Industries

Establishing a Foundation for Comfortable and Enriching Lifestyles

Providing Diverse "Accessibility"
---

Developing Human Resources and Promoting Diversity

Enhancing Governance