MPT-supported vocational program in Myanmar produces second round of graduates
Sumitomo Corporation operates a telecommunications business in Myanmar in partnership with KDDI Corporation and Myanma Posts and Telecommunications (MPT).
MPT hosts a vocational training program at the NLD Education Network(*1), for which it provides instructors. The program was launched in September 2016 under the name "Digital Skills to Go Forward" as a CSR activity aimed at improving the IT skills of young Burmese.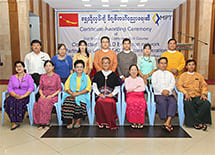 The program has been progressing steadily, with the second term recently concluding. A ceremony held on May 7 in a Yangon restaurant was attended by roughly 230 students who completed the three-month course from January to March 2017. The inaugural term, which ended in January, produced around 280 graduates, and another 200-odd third-term students will complete the course in July.
MPT has also created the movie(*2) to promote the program, seeking to raise the awareness of it and aiming to creat job opportunities for promising young Burmese and improve the regional digital divide.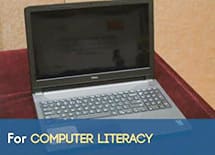 The three partner companies, as members of the local community, will continue to address social issues in the country while contributing to the development of local telecommunications services.
*1: The NLD Education Network
a tuition-free vocational school established in 2011 as a measure aimed at raising the nation's IT literacy. It was established under the leadership of Aung San Suu Kyi, State Counsellor and Minister of Foreign Affairs of Myanmar, and leader of the ruling National League for Democracy.
*2: The movie to promote the program