Providing Stable Supplies of Biomass Fuel
The importance of renewable energy has been increasing in recent years as one of the solutions to the climate change issue and Sumitomo Corporation procures the fuel for biomass*-fired power generation.
Biomass-fired power generation has become essential energy source as base load power generation, which is capable of consistently generating electricity to its full potential around the clock regardless of weather conditions.
Sumitomo Corporation embarked on the import and sales of woody biomass fuel in 2008, ahead of industry competitors. The business is based on the company's 40-plus years of experience in the overseas procurement and stable supply of wood chips for pulp and paper industry.
We believe that wood pellet, a type of biomass fuel, need to be produced with the raw materials which are supplied in a properly managed way, so that the forests can continue to absorb CO2 and the resources and ecosystem in the forests are protected.
Sumitomo Corporation has always procured biomass fuel from suitably managed sustainable forests recognized under international forest certification programs. In addition, we have strengthened traceability management with the following original system since April 2021.
Original traceability system for its activity of procuring the woody biomass fuel
Questionnaire: Confirming source of the biomass fuel materials in terms of ownership of the forests, certification types, legal compliance, re-establishment status etc.
Remote Sensing: Monitoring the activity of re-establishment and/or re-generation of the forests where the raw material for biomass fuel has been sourced from with the remote sensing technique (currently initiating the experimental work with a supplier).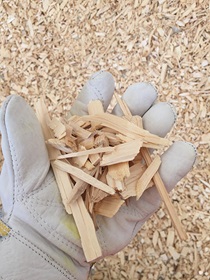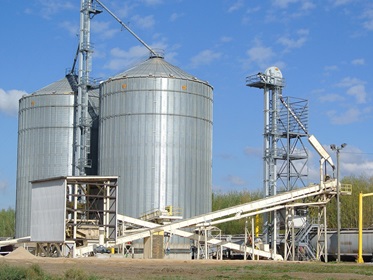 Sumitomo Corporation group will continue to enhance the management of forest ecosystem and resources and dialogue with the local residents. We will contribute to a low-carbon society by sustainably procuring biomass fuel cooperating with stakeholders in the supply-chains and the related organizations.
* Biomass: Renewable, organic resources derived from organisms (plants), excluding fossil resources. CO2 emitted by biomass combustion is offset by the fact that the CO2 had previously been absorbed by plants from the air through photosynthesis.
(About biomass-fired power generation)
The "Green Growth Strategy towards 2050 Carbon Neutrality" announced by the government of Japan in December 2020 set the target of 50-60% renewables in 2050. Based on this target, the 5th Strategic Energy Plan, will be updated in 2021. In this plan, the government categorizes biomass-fired power generation as a base load power generation since it consistently generates electricity all day regardless of weather conditions.