Signed contracts with the Agency "Turkmenavtoulaglary" of the Agency of Transport and Communications under the Cabinet of Ministers of Turkmenistan for the export of taxis and buses
–Providing safe and secure transportation to Turkmenistan–
Contract with the Agency "Turkmenavtoulaglary" of the Agency of Transport and Communications under the Cabinet of Ministers of Turkmenistan - equivalent to approximately one year's worth of new car imports in Turkmenistan
Sumitomo Corporation will export 2,110 taxis and buses (which consists of 780 taxis and 1,330 buses) to the Agency "Turkmenavtoulaglary" of the Agency of Transport and Communications under the Cabinet of Ministers of Turkmenistan (hereinafter, "the Agency"). This is equivalent to the country's total imports of new vehicles for approximately one year, and the value of the contract amounts to USD 115 million.
The contract was signed in July 2021 for 860 vehicles (total of taxis and buses), of which 469 taxis has already been delivered by this November. This was followed by an additional contract for 1,250 vehicles (total of taxis and buses) this November.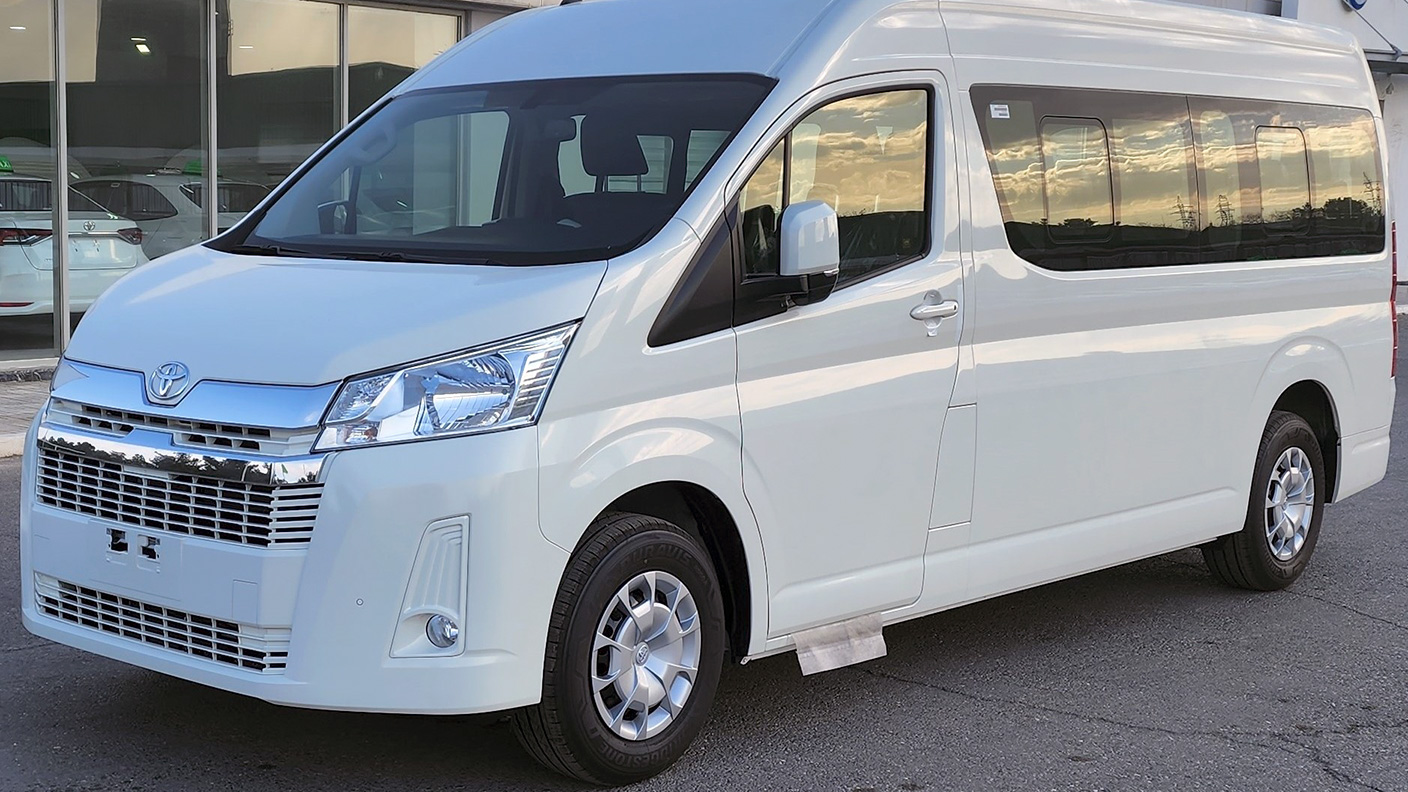 The situation of Taxi in Turkmenistan - Lack of Government-authorized Taxis
In Turkmenistan, from January 2016 to the present, the Government of Turkmenistan has been restricting the import of automobiles due to foreign currency convertibility restrictions. Calculating based on the fact that Tokyo Metropolitan holds 3.1 taxis per 1,000 people (*1), Ashgabat, capital city of Turkmenistan, with a population of 1 million people, will need approximately 3,000 taxis, but it is estimated that only about 500 government-authorized taxis are operating in Ashgabat (*2), resulting in a chronic shortage of taxis.
Our calculations are based on the number of vehicles per prefecture published by Japan Federation of Hire-Taxi Associations and the results of the Census Population, etc.
Estimated figures based on our survey, as accurate statistical official data for Turkmenistan is not available.
Providing safe and secure means of transportation
This shortage has been covered by unauthorized taxis using vehicles imported from neighboring countries ("unauthorized taxis") but the government has put a restriction on unauthorized taxis because these taxis frequently caused problems with payment, and this restriction have begun to affect citizen's transportation. In order to solve this problem, the government has decided to increase the number of taxis and buses while curbing the outflow of foreign currency. Negotiations between the Agency and Sumitomo began in 2018, leading to the current contract, which will cover almost all import of taxis and buses in the country from 2021 to 2022.
Through this project, we will help alleviate the shortage of government-authorized taxis in the country and provide safe and reliable means of transportation.
Significance of Sumitomo Corporation's Efforts
We have many years of experience and achievements in the automotive distribution business in emerging countries such as Iraq, Libya, and Ukraine. In Turkmenistan, we participated in the automobile import and distributor business in 2015 and have accumulated knowledge as an exclusive Toyota distributor in the country. This project was realized through not only this knowledge but also the strengthening of our relationship with Toyota Motor Corporation and the government of Turkmenistan, as well as our thorough risk management.
One of our materiality priorities for sustainable growth is "contribution to regional and industrial development", and Mobility Business Division 1, where we promote this project, has set "contribution to the development of mobility in local communities" as a long-term goal. Through this project, we aim to solve the problems of public transportation in Turkmenistan by providing safe and reliable means of transportation for the citizens and temporary residents of Turkmenistan, and contribute to improving the quality of passenger services.
In future, by continuously providing safe and reliable means of transportation, we will contribute to the enrichment of the lives of the people living in Turkmenistan and further development of the country.
Project Summary
Project Summary
Contents of Contract:
Sales agreement for Toyota taxi, bus and spare parts
First contract:
| | |
| --- | --- |
| (Date of contract) | July 2021 |
| (Model/Unit) | TOYOTA /Turkish-made COROLLA 780 units |
| | TOYOTA /Japan-made HIACE 50 units |
| | TOYOTA /Japan-made COASTER 30 units |
| (Contract amount) | USD 20 million |
Second contract:
| | |
| --- | --- |
| (Date of contract) | November 2022 |
| (Model/Unit) | TOYOTA /Japan-made HIACE 250 units |
| | TOYOTA /Japan-made COASTER 1,000 units |
| (Contract amount) | USD 95 million |