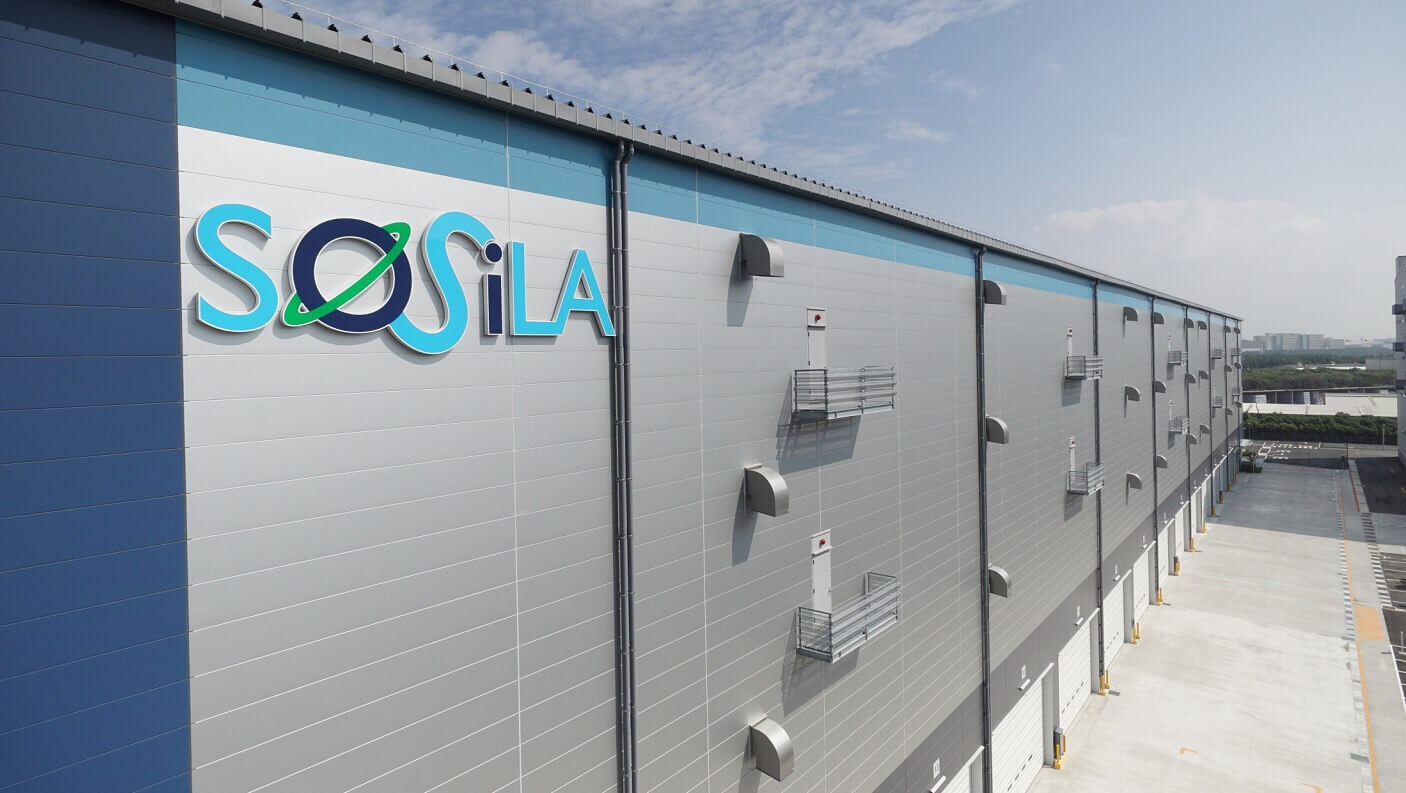 Global Cases
Solving Diverse Logistics Issues through Trailblazing Logistics Facilities
Japan
Pursuing New Roles for Logistics Facilities
The environment around logistics business has been drastically changing in recent years. The rapid expansion of the online shopping market has increased the volume of goods requiring transportation, as well as the demands for faster delivery. Meanwhile, logistics business is faced with a serious shortage of drivers, trucks, and on-site staff due to the decreasing population and the working environment.
Logistics facilities, which are pivotal in logistics, are also required to play new roles. Their roles have been transforming from "rent out" model which that rents out floor spaces to logistics and retail businesses, to "logistics center" model that offers more efficient and faster shipment/delivery services. It was in 2013 that Sumitomo Corporation launched its SOSiLA logistics facilities and started this new type of sophisticated logistics facility business.
With a friendly, lovable naming, the SOSiLA series gives consideration to ESG concerns while aiming to help achieve a flourishing society. The letters "O" and "i" in the brand name SOSiLA respectively symbolize society -Earth- and people, which are bridged with a letter "S" for Sumitomo Corporation. The first and second "S" also represent sociability and sustainability, and the "i" means individuality, signifying our focus on "enhanced convenience for society," "eco-friendliness and sustained growth," and "usability and consideration for workers." Furthermore, the "LA" stands for "logistics aspect," which denotes our aspiration to explore new possibilities in logistics facilities. To meet today's highly demanding logistics needs, we have begun to propose new solutions and challenge to offer pioneering logistics facilities.
Taking a Scientific Approach
In 2016, we constructed SOSiLA facilities in Nishiyodogawa, Osaka, and Narashino, Chiba, which were the first SOSiLA in the Kansai and Kanto regions, respectively. Now we operate a total of eight SOSiLA facilities in and around Tokyo and Osaka. The brand concept of SOSiLA requires the facilities to be located in areas of mass consumption so that goods can be delivered to consumers more quickly and at lower delivery costs.
Shorter delivery distances allow us to deliver ordered goods in markedly less time and increase the operation rate of each truck while cutting down the number of trucks and drivers, which leads to cost reduction. In addition, it helps us recruit new employees living in the neighborhood of each facility.
Another characteristic of SOSiLA is its scientific approach. For example, SOSiLA's ceiling height measures 5.5 meters per floor, allowing 1.8-meter-high racks to be stacked in three tiers, which is the maximum height that goods can be lifted up by forklifts. This design is the result of a highly accurate calculation based on the size of the facility, aimed at moving freight around as quickly as possible. The ramp way structure allowing trucks to be driven directly onto the second and higher floors is another example of this approach.
Furthermore, digital technology also helps upgrade SOSiLA's work environment. At SOSiLA, we showcase a wide range of cutting-edge logistics equipment and systems that facilitate product storage, automated mobility, and labor saving. Automating transportation processes helps us employ female and senior workers, which resolves the labor shortage issue.
Capitalizing on Long-accumulated Know-how in Real Estate Business
Sumitomo Corporation's real estate business dates back a century, when its predecessor, The Osaka North Harbour Company Limited, was founded. Our logistics facilities business including SOSiLA is regarded as the fourth pillar of our real estate business, following office buildings, housing, and retail facilities. Our extensive know-how in real estate business accumulated over long years of experience is fully applied to our logistics facilities business. The idea of designing versatile logistics facilities adaptable to all types of tenant companies was derived from our experience with office buildings and condominiums.
Moreover, it should also be noted that our logistics facilities business fully capitalizes on our integrated corporate strength as an integrated trading and business investment company. Specifically, we are able to harness our sales network developed in our other businesses to directly approach a variety of companies to solicit tenants, and systematically identify the flow of goods and services by drawing on our experience in business-to-consumer (BtoC) businesses including SUMMIT and Jupiter Shop Channel.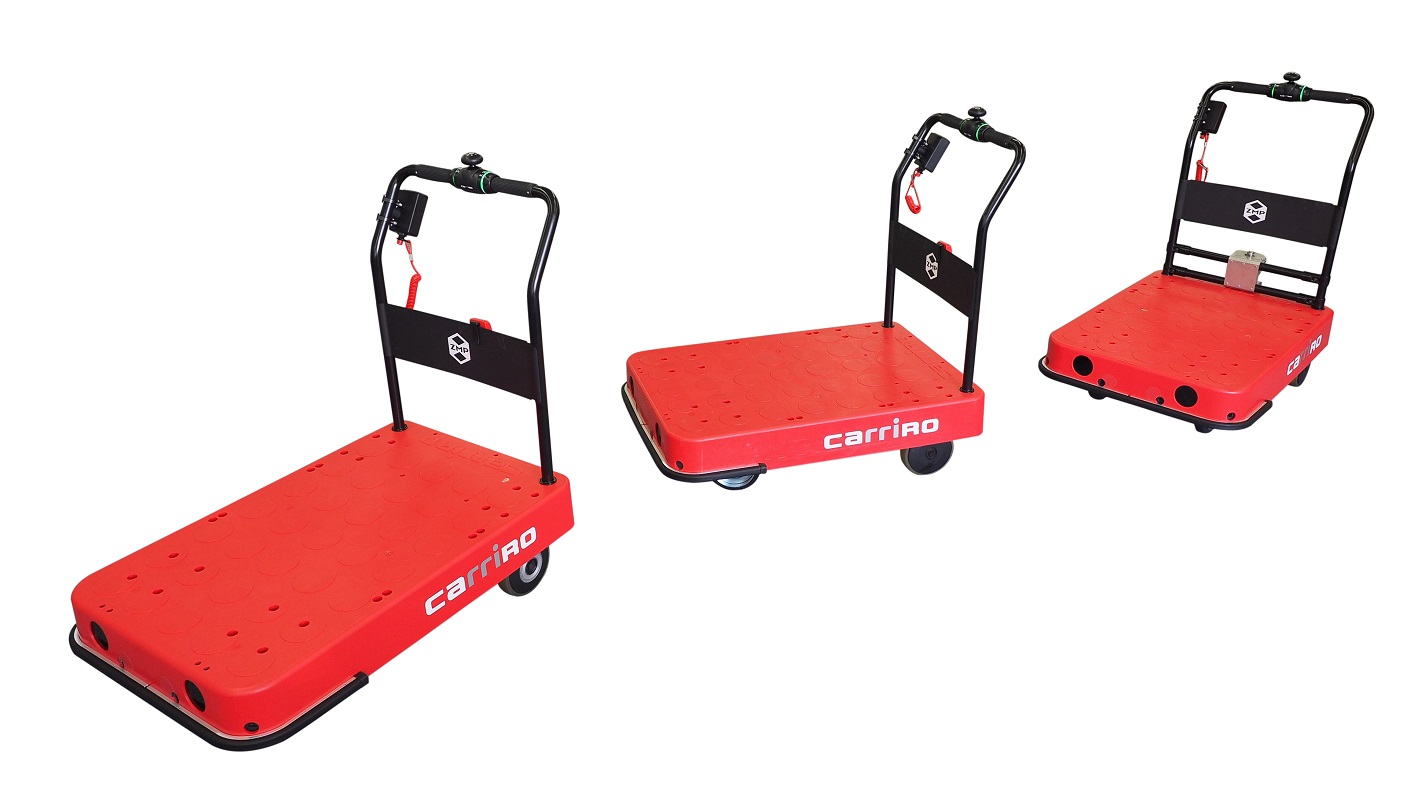 Fostering Logistics Facilities Business to Become a Stronger Pillar
New SOSiLA facilities are currently under development in and near six large cities including Tokyo and Osaka. We are also looking to develop more on the outskirts of other major cities such as Nagoya, Sendai, Fukuoka, and Sapporo. Based on data acquired in the course of operating our facilities, we are working to further advance automation and energy-saving. Furthermore, in December 2019, SOSiLA Logistics REIT, Inc. was listed on the Tokyo Stock Exchange Real Estate Investment Trust Market as a J-REIT. Formed through Sumitomo Corporation's sponsorship, it positions the SOSiLA series as its focus investment outlet.
The vision upheld by Sumitomo Corporation for its logistics facilities business is to establish logistics facilities with high added value, propose diverse logistics solutions, and contribute to the development of logistics and the well-being of people in Japan. We will continue taking on challenges to develop our logistics facilities business into a stronger pillar of the Company's real estate portfolio.
Keyword
Living Related & Real Estate Business
Japan
Real Estate