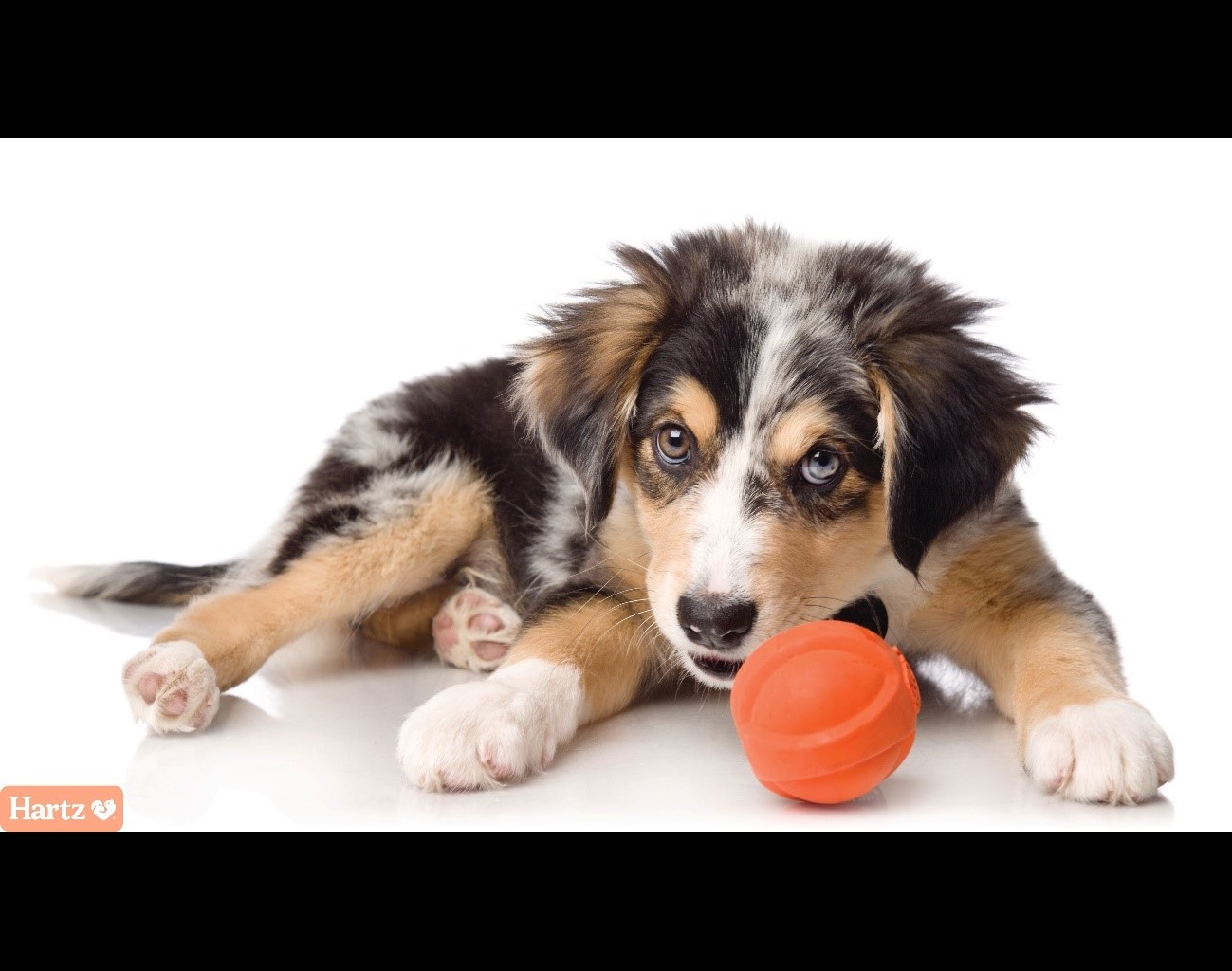 Global Cases
Veterinary medicine business for beloved pets
U.S.A / Japan
Capitalizing on our pharmaceutical and agrochemical expertise
Sumitomo Corporation made inroads into the veterinary medicine market in the early 2000s, capitalizing on its decades of experience in the export and import of pharmaceuticals for protecting human health, and agricultural chemicals for supporting crop growth.
The basic model of our veterinary medicine business involves utilizing our extensive and comprehensive global pharmaceutical and agrochemical network to (1) procure drug substances (active pharmaceutical ingredients) from around the world for Japanese pharmaceutical companies and (2) export excellent Japanese pharmaceutical products overseas. Sumitomo Corporation is the only Japanese integrated trading company with a department dedicated to veterinary medicine.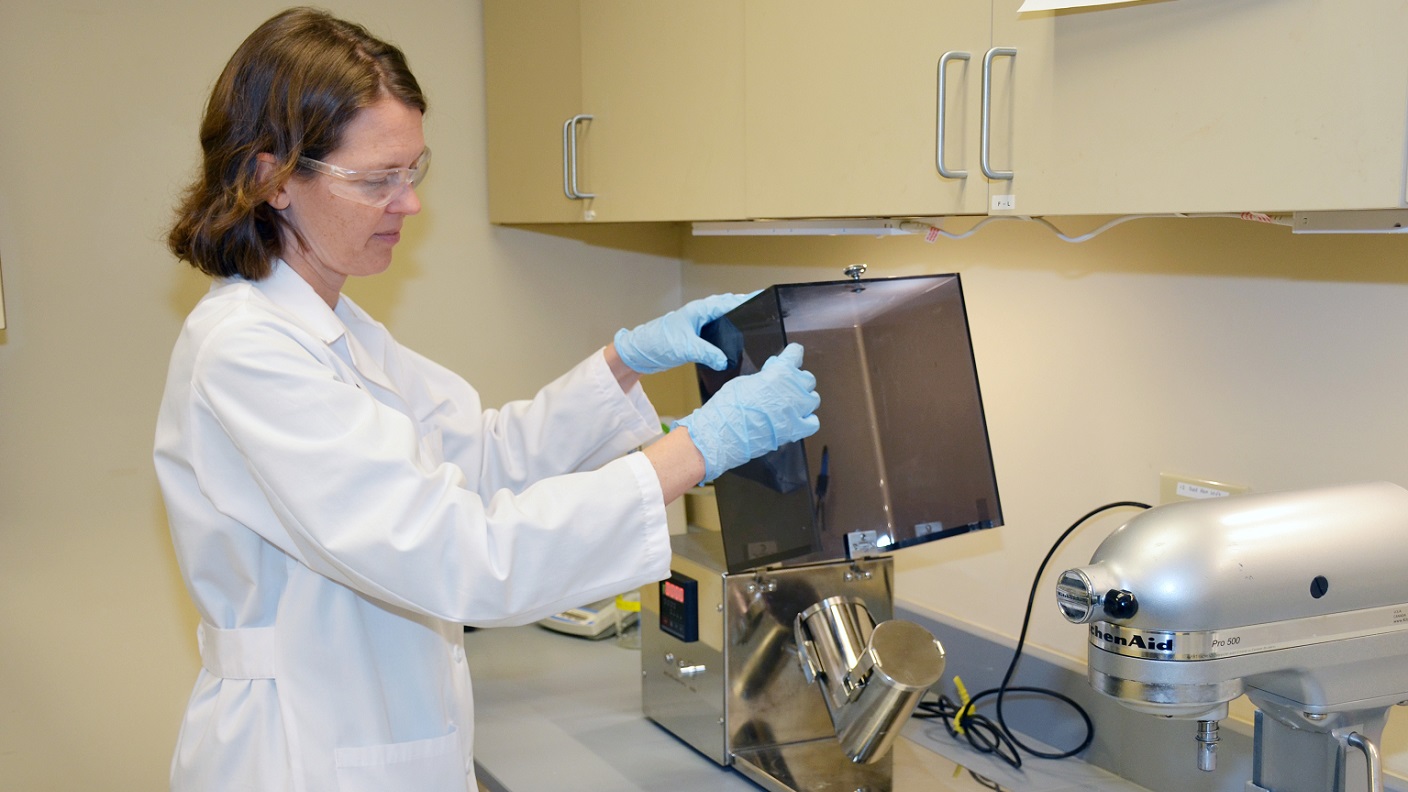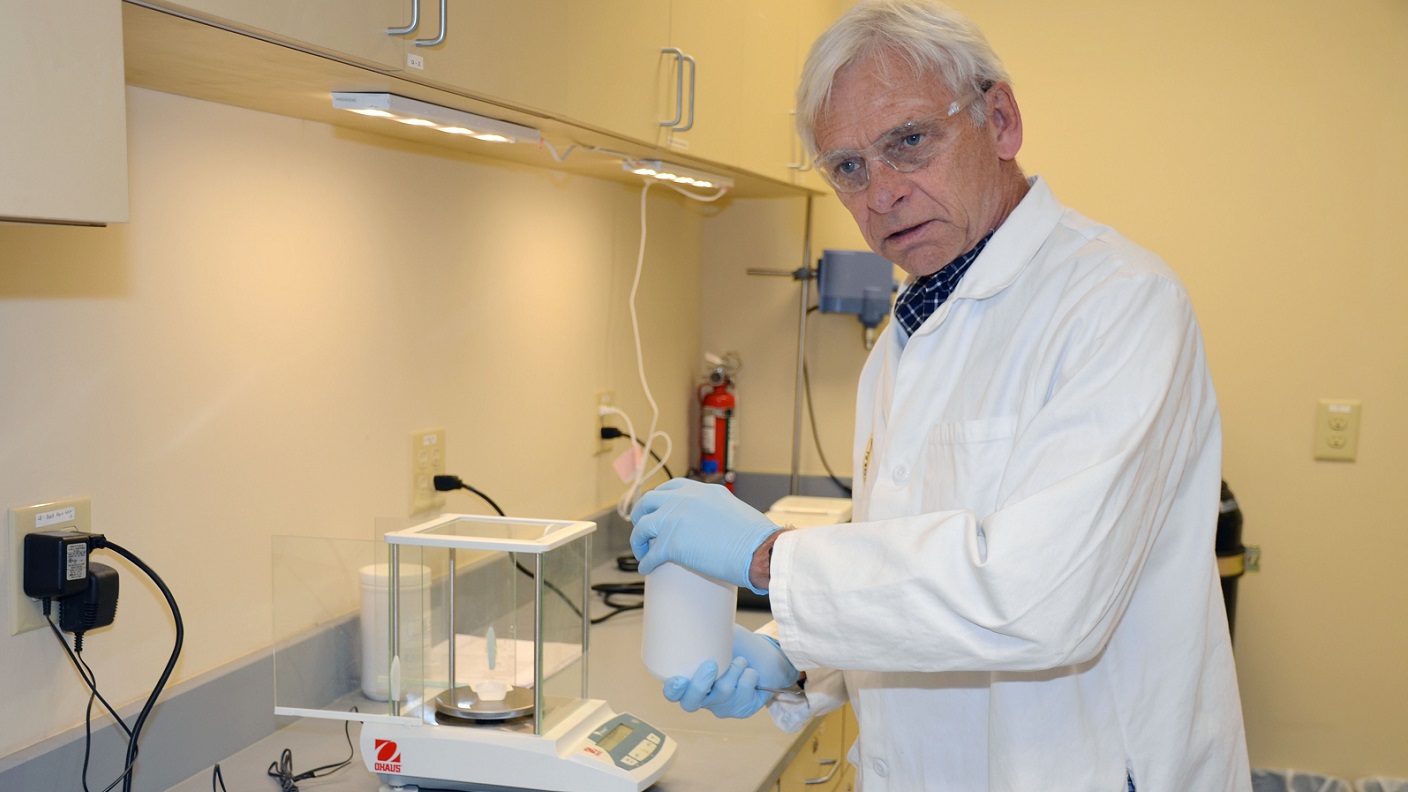 Piedmont Animal Health, headquartered in Greensboro, North Carolina, develops pharmaceutical products for companion animals.
Protecting Animal health also protects human health
Veterinary medicine consists mainly of companion animal (pet) products and farm animal (livestock) products. The global veterinary medicine market today is worth approximately 3 trillion yen, and for the past decade or so has continued to grow at an annual rate of about 4.5 percent. Veterinary medicine for companion animal (CA) have especially strong growth potential.
When a society and its economy grows and improves living standards, there is a general tendency for people to have dogs, cats and other pets for daily companionship. In economically burgeoning China, for instance, demand for pets is growing at a double-digit annual rate.
At the same time, pets are becoming ever more important living companions in Japan and other countries where single-person households are on the rise as a result of a declining birth rate and rising life expectancy. Pets can promote healthy lifestyles among owners by calming the mind through daily interactions and creating non-strenuous exercise habits through walks. Data shows that elderly people living with pets have lower healthcare costs than their pet-free counterparts.
By protecting the health of pets, which are today irreplaceable companions for many of us, Sumitomo Corporation's veterinary medicine for CA business seeks to support the well-being of both pets and people, thereby linking animal health to human health.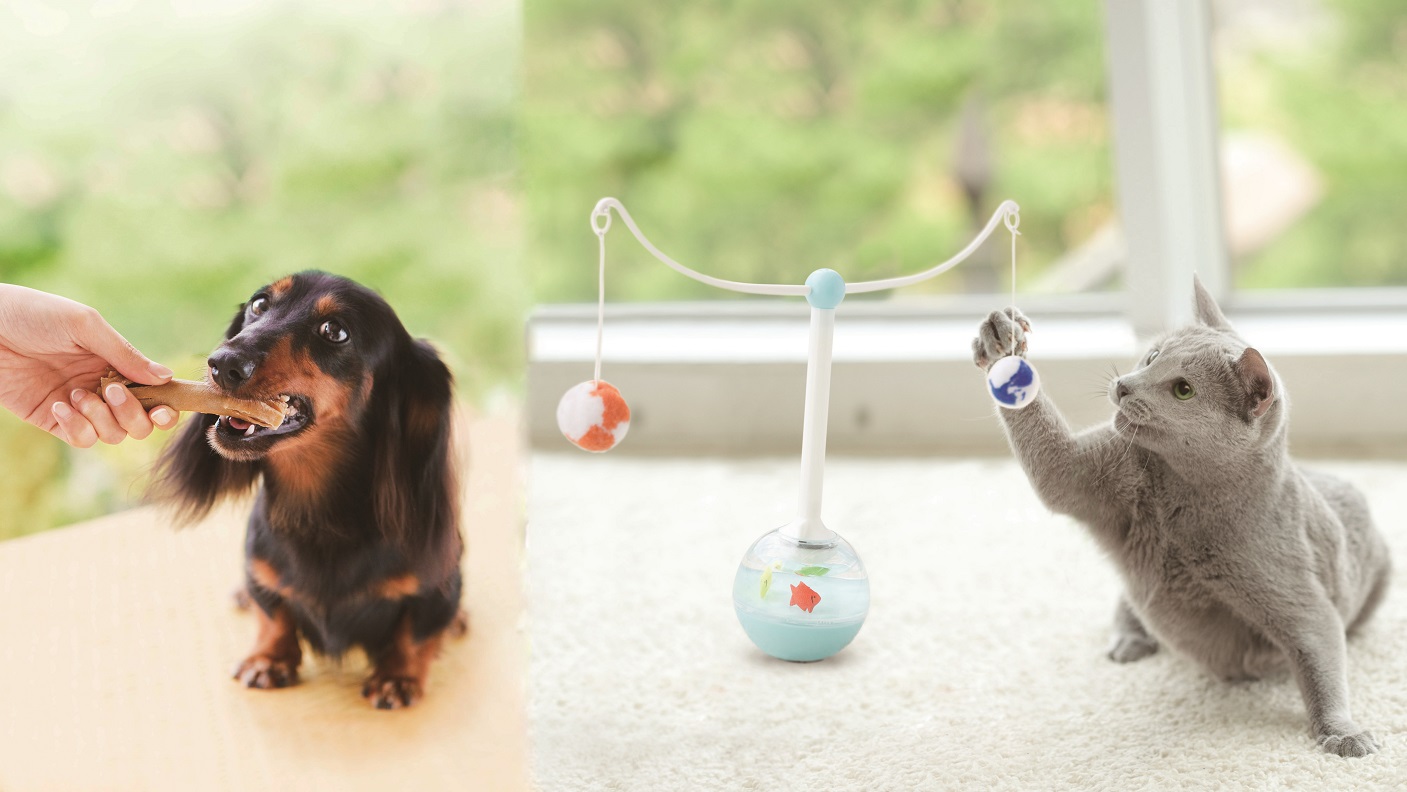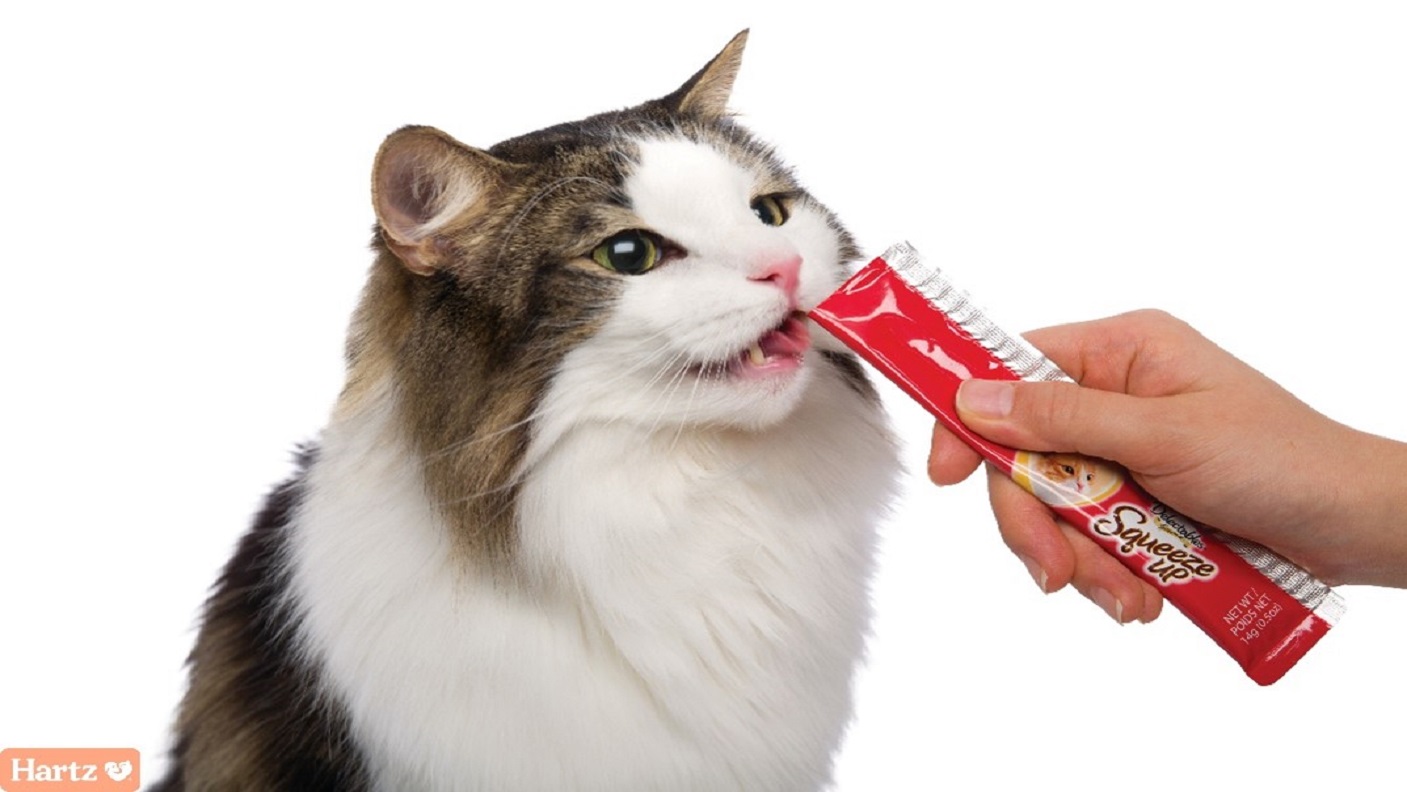 Hartz Mountain Corporation manufactures and sells safe and health-promoting toys and snacks for dogs and cats.
Accelerating partnerships with Japanese and overseas pet supply companies
Sumitomo Corporation is actively pursuing partnerships with Japanese and overseas pet supply companies. In 2004, we started the US business in pet care industry with our investment in The Hartz Mountain Corporation, the leading US pet supplies manufacturer and distributor of flea and tick management and other products for CA; dog pads, pet treats and toys. Today the partnership also includes Unicharm, which has long led the Japanese pet care market. The scale of the partnership is growing steadily year by year thanks to the combined strengths of the product development and marketing prowess of Unicharm, the brand presence and market reach of Hartz, and our business management expertise.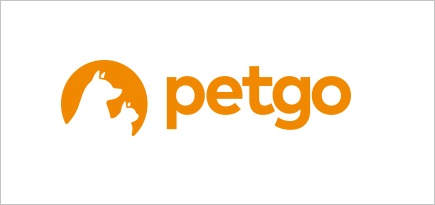 In 2017, we also entered into a capital and business partnership with Piedmont Animal Health, a US venture developing veterinary medicine for CA. The aim of the partnership is to deliver new and unique pet health products globally by combining the development capacity of Piedmont with our drug substance procurement and global distribution capacity. Drugs take many years and huge sums of money to develop. Veterinary medicine for CA is no exception, even when it is follow-on to preceding drugs and agrochemicals. Sumitomo Corporation believes smooth product supply to markets will become possible by partnering with Piedmont, which is renowned for its excellent veterinary medicine for CA development know-how.
Closer to home, Sumitomo Corporation entered into a capital partnership with Japanese pet supplies e-commerce firm Petgo in 2018. We intend to supply animal health products to Petgo, which has built a customer base exceeding several hundred thousand. One of the greatest advantages of e-commerce is the data, such as pet owner shopping behavior, that can be accrued. Using this data, Sumitomo Corporation hopes to better identify pet owner needs and issues and apply them to sales strategies as well as to future new product development with pharmaceutical companies.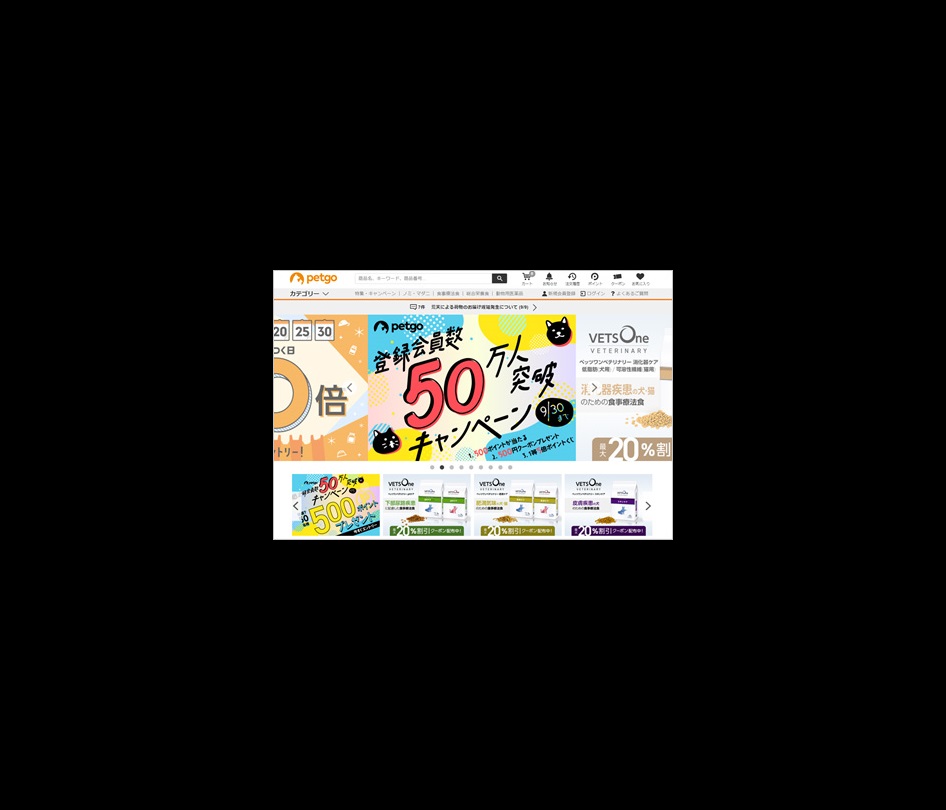 Expanding its sales network by leveraging new drug registration
know-how
Like human drugs and agrochemicals, veterinary medicine can only be sold by firms licensed to do so in each country, and each product needs to be approved before going on sale. Our global network of Sumitomo Corporation provides an advantage to our partners in veterinary medicine for CA business because through our network of global contacts we can submit applications through local pet drug manufacturers in the respective countries. Partnerships with Piedmont, and with domestic veterinary medicine for CA manufacturers, further strengthen this advantage. The long-term goal of Sumitomo Corporation is to leverage this advantage for the global expansion of its pet drug sales network.
As population aging progresses in industrialized countries worldwide, pets are anticipated to occupy an ever more prominent place in our lives as companions. Meanwhile, demand for pets in emerging economies is also anticipated to keep growing. To keep our pets healthy, and to enable people and animals to live together happily and comfortably, Sumitomo Corporation looks forward to further expanding and enriching its global veterinary medicine for CA business.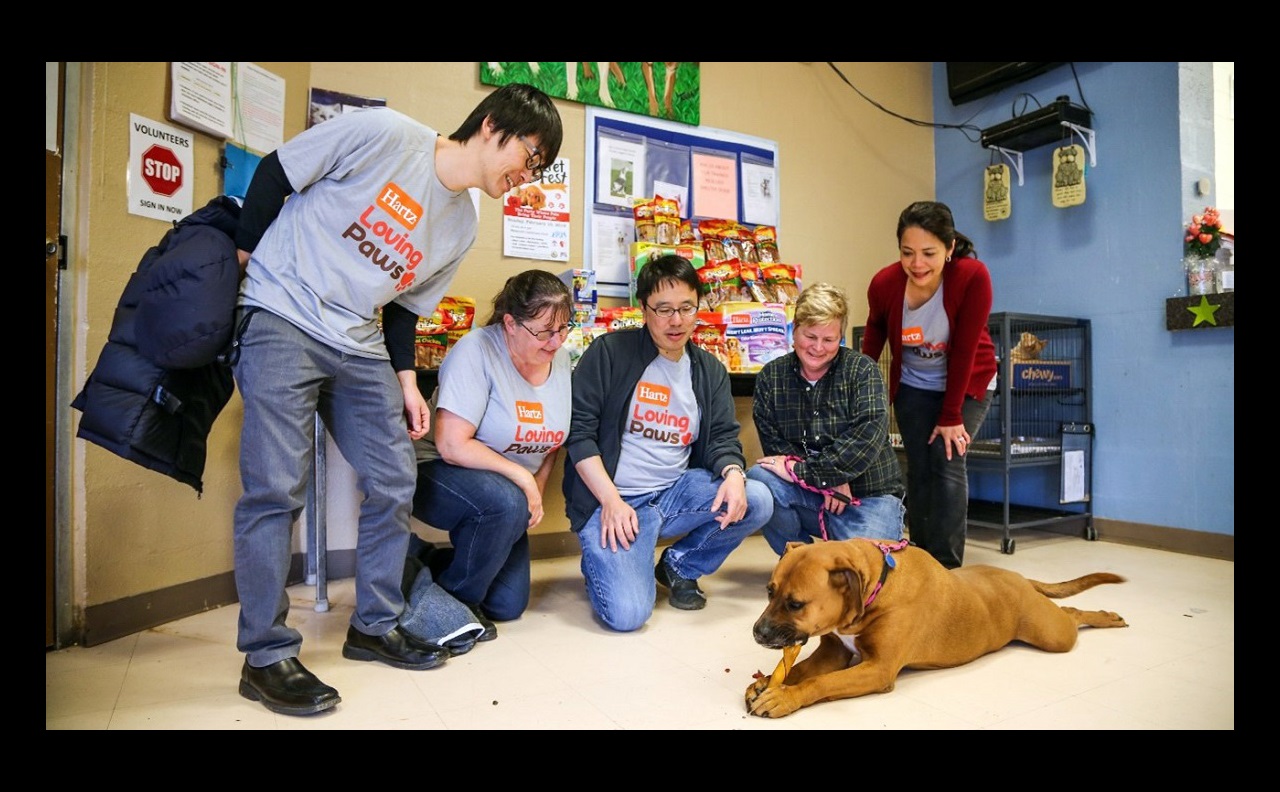 Keyword
Mineral Resources, Energy, Chemical & Electronics Business
Japan
The Americas
Retail Service Operations
Chemical Electronics