Global Cases
Integrated trading and business investment company strength to support agriculture in Western Australia
Australia
As is often referred to as "crop nutrients," fertilizers are essential to agricultural production. Sumitomo Corporation began to engage in earnest in the agricultural inputs business in Australia, the world's leading agrarian country, at the end of the 1980s. The company has continued developing the agricultural inputs business in a large scale through its local group company, which helps stable supply of farm produce and is conducive to achieving "Circular economy" and "Improvement of living standard."
---
Fertilizer supplier—"crop nutritionist"
Fertilizers are often referred to as "crop nutrients." In a similar analogy, fertilizer suppliers can be likened to "crop nutritionists"—those who specialize in blending ingredients to meet target species' requirements, soil and climate conditions, and other factors to create optimal "nutrients" for a wide variety of crops and then deliver these tailored products at the right timing.
Sumitomo Corporation began to expand its fertilizer business in the 1970s. As the yen continued to strengthen, the focus of the business shifted from exporting products made by Japanese manufacturers to importing fertilizer materials to Japan. More recently, we have advanced into overseas markets to introduce local production and distribution projects.
Providing know-how on importing and selling fertilizer materials
Sumitomo owns a number of fertilizer ventures overseas, including Summit Rural WA (SRWA). The company has developed firm business in Western Australia, one of the world's largest producers of wheat and other grain crops. Before our arrival, the regional market was long dominated by a sole company. We entered the monopoly market in response to the needs of local farmers, or fertilizer users.
Agriculture in Western Australia is known for its large-scale farming practices, with the average farmland hectarage ranging from 2,000 to 3,000. Many local large-scale farmers wished to be able to import fertilizers on their own, but this was not easy as farmers usually lack experience in business sectors other than agriculture, including trade. Identifying this need, Sumitomo Australia decided to provide local farmers with the necessary know-how for the import and sale of fertilizers.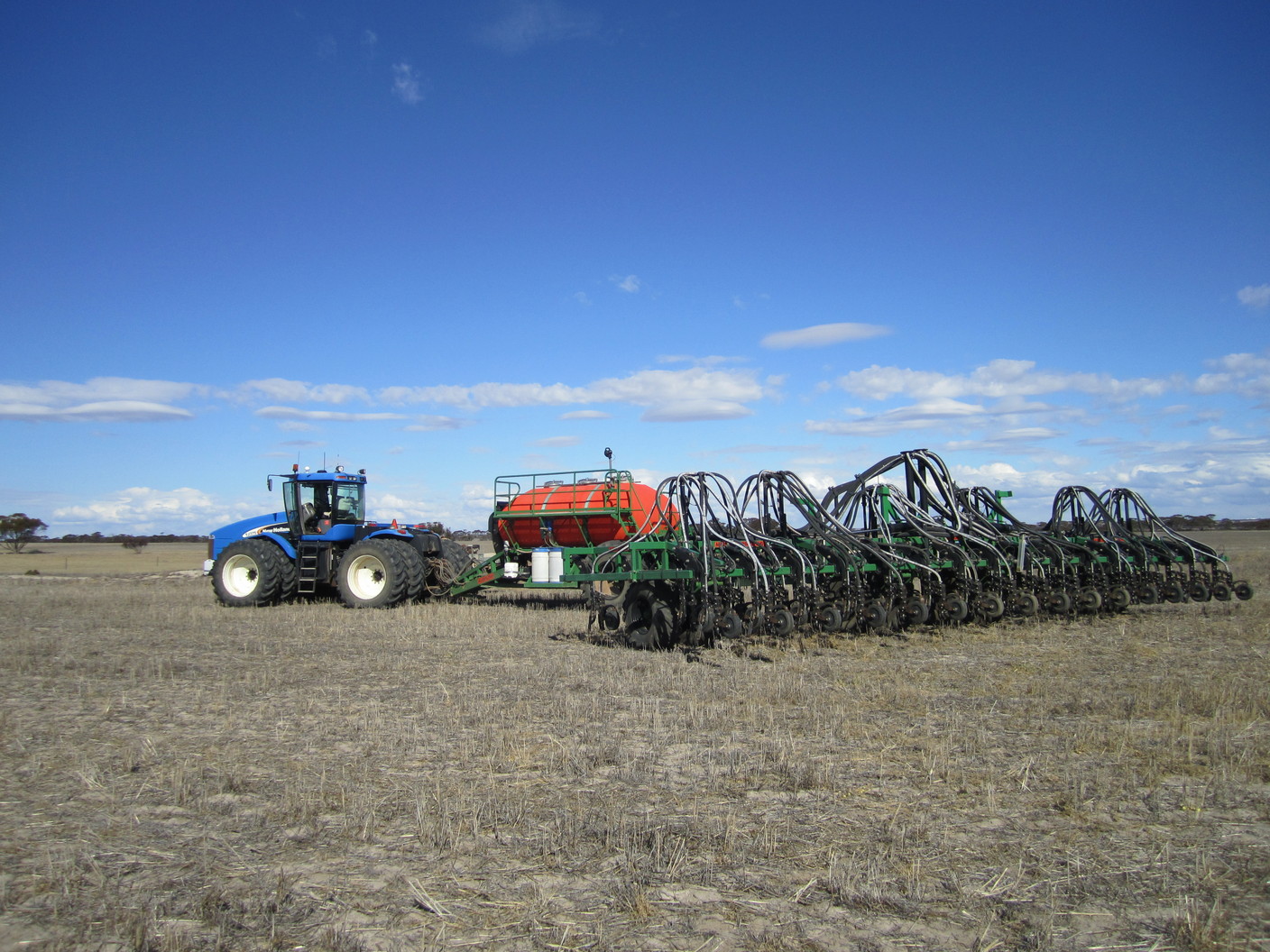 Establishing a business format to achieve a record profit
In 1989, Sumitomo launched a joint venture with farmers in Western Australia to supply fertilizers to the local market, managing a range of processes from importing raw materials to blending and selling products. The business grew steadily, with the annual sales volume increasing from the initial 5,000 tons to exceed 300,000 tons in several years. This put the business in second place in the regional fertilizer market with a 25% share. In 2006, we reorganized the expanded WA fertilizer joint venture into a wholly owned subsidiary, which was established as SRWA. Since then, the company has briskly increased business to record an annual sales volume of 500,000 tons, or a 30% share, as reported recently. SRWA has become Sumitomo's major venture, leading its fertilizer business developed in and outside Japan.
As is generally known, global networks for procuring raw materials are essential in the fertilizer business. What is as important is appropriate management know-how to enable efficient supply operations to meet individual farmers' demands, specifically by ensuring materials procurement at the optimal timing through accurately forecasting price trends and maintaining proper inventory control. In 2008, the financial crisis brought on by the Lehman collapse affected SRWA, which prompted the firm to drastically reform operation systems and flows for procurement, inventory control and sales, and establish a stronger business format that is more resistant to impacts from changing market conditions. With this format in place, the business took an upturn in 2011, getting back onto a growth track to achieve an all-time record high profit in 2014. Therefore SRWA inproved the corporate performace in 2011, after that keeps improving without a hitch.
Offering refined consulting services
To operate a fertilizer business effectively, a high level of industrial expertise is essential, ranging from precise soil analysis and effectual blending skills to achieve optimal crop fertilization, to technologies to reduce the burden on fertilized soil for continued use of farmland. Also, it is vital to build a resilient management structure to maintain profitability, factoring in exposure to climate-associated price risks.
SRWA provides refined consulting services to help farmers deal with these requirements, as well as supplying quality products. We are committed to supporting the development of Western Australian agriculture based on a long-term relationship with local farmers, and developing our fertilizer business in the region through these activities, with a focus on solidifying our business foundation and increasing our market share. With these goals in our sights, we will continue to demonstrate our integrated corporate strength.
Keyword
Mineral Resources, Energy, Chemical & Electronics Business
Asia and Oceania
Food Products
Chemical Electronics