Conducting a Proof-of-Concept in Hanoi, Vietnam to Offer Community Service for Mutual Aid and Co-creation to Families with Children
In March 2022 in Hanoi City, Vietnam, Sumitomo Corporation and Hakuhodo started to conduct a proof-of-concept ("PoC") on a community service infrastructure ("community hub") toward creating a sustainable community where residents would provide mutual aid and engage in co-creation activities.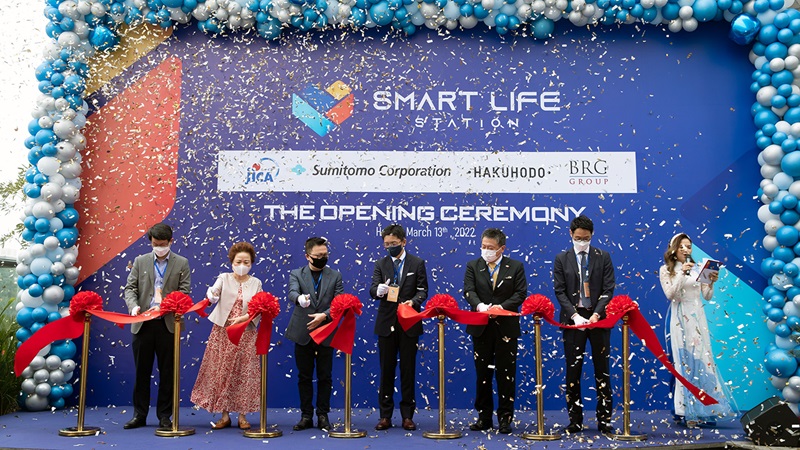 Sumitomo Corporation and BRG Group Joint Stock Company ("BRG Group") have been developing a smart city in northern Hanoi. The PoC is being conducted as part of the examination process to decide on the services to be provided to residents of the smart city. Also, the PoC was selected as Japan International Cooperation Agency's SDGs Business Supporting Surveys (for the period from December 2021 to August 2022).
In Hanoi, where the number of nuclear families has been increasing following the growth of the local economy, a safe and secure child-raising environment has not yet been established to a level satisfactory for families with children, and the amount of mutual communication has been decreasing among local residents. On the other hand, child obesity and lifestyle-related diseases caused by an unbalanced diet and a lack of physical exercise are becoming social issues, which require improvements in people's lifestyles.
In February 2020, before the start of the PoC, Sumitomo Corporation conducted another proof-of-concept jointly with Hakuhodo in Shimokitazawa, Tokyo to provide a sharing service for semi-essential commodity goods (*). Through this experiment, it was confirmed that exchanges made between local residents through the lending/borrowing of goods could help to create a new community to which the residents can feel more attached and to which they wish to contribute more.
* Commodities that are not absolutely essential for day-to-day life but are convenient if available for occasional use
We will conduct the PoC in Hanoi, targeting families with children living in a condominium located in the Long Bien district, which was developed by BRG Group. Specifically, we will provide the families with a shared facility where the following four services will be made available to them. By offering these services, we will help them to build a community, while checking how the services are utilized and also proposing to the families plans to improve their lifestyle, including dietary and physical exercise plans, in reference to their health data collected and managed based on their ID numbers at the facility. Moreover, based on the recognition that COVID-19 is causing an increase in both people's need for interpersonal relations and concerns about security and anti-infection measures, we will implement strict security and anti-infection measures, including introducing a face recognition-based security system, and limiting the number of users as well as measuring their body temperature and providing hand sanitizers. By conducting the PoC in this manner, we will verify whether or not a community hub could really serve as a new community infrastructure for local residents to lead their new lifestyles in a healthy manner in the face of COVID-19.
Moreover, in addition to utilizing the data gained through this PoC, including how the services are utilized as well as feedback from the users, we will collect more ideas and knowledge about town development from both inside and outside the company to continue the PoC for the actual provision of the services. Through the PoC, we will develop new systems and services to help people solve their daily life-related problems based on mutual aid and co-creation in their own community, thereby contributing to the creation of a sustainable and warm community where residents can achieve substantial growth both for themselves and the town.
Four services
(1) Life Sharing
Sporting goods suitable for each age group, leisure goods, DIY tools and other semi-essential commodity goods are available at this space. Also, there is space where residents can share their skills, for example, by teaching/attending lessons of yoga, other sports and languages.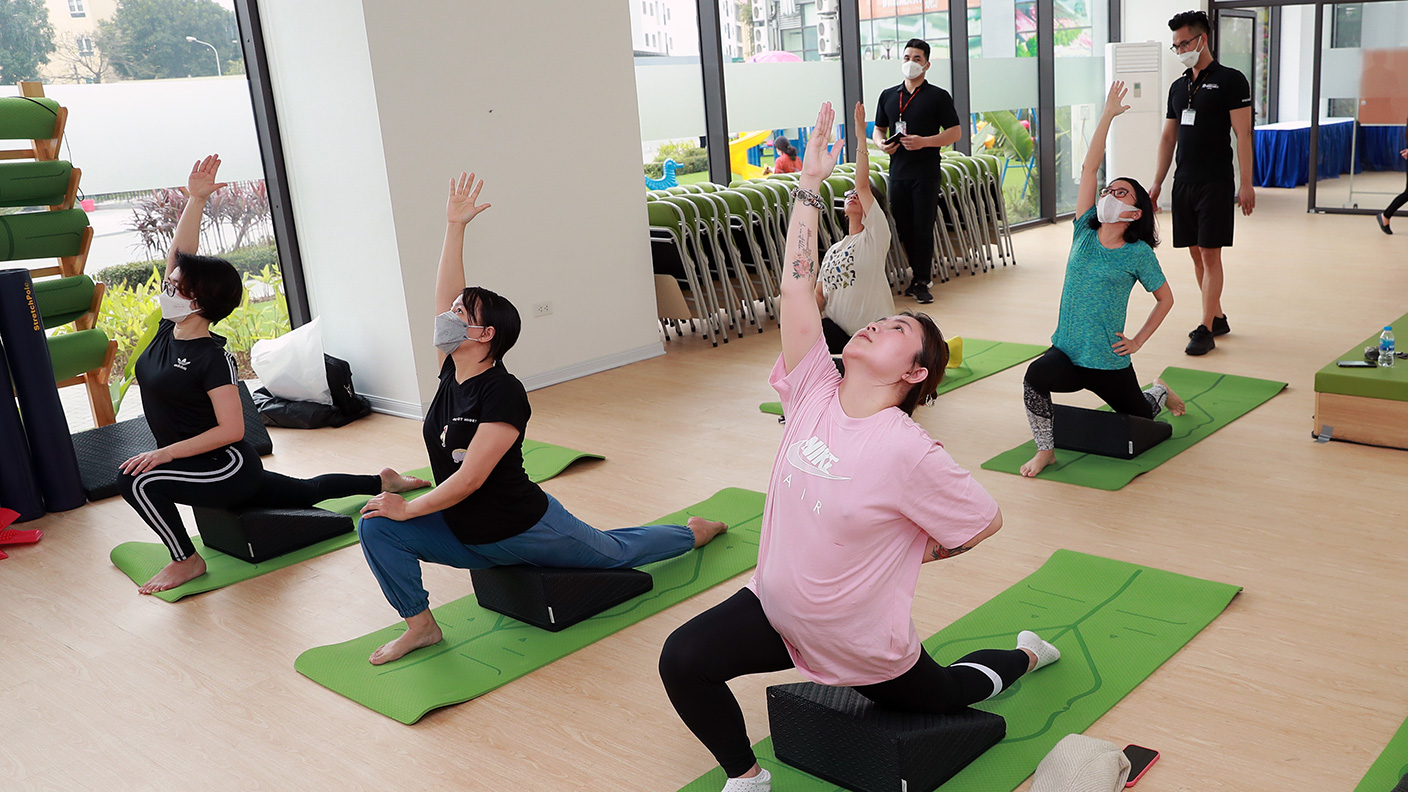 (2) Playground
This spacious exercise space is designed to support the sound growth of children.
(3) Town Infirmary
In this space, residents can measure and record their height, weight, body composition, blood pressure and other items and can also receive health advice for their daily lives.
(4) Community Café
In this community café, residents can choose foods and drinks suitable for themselves according to their health condition and lifestyle.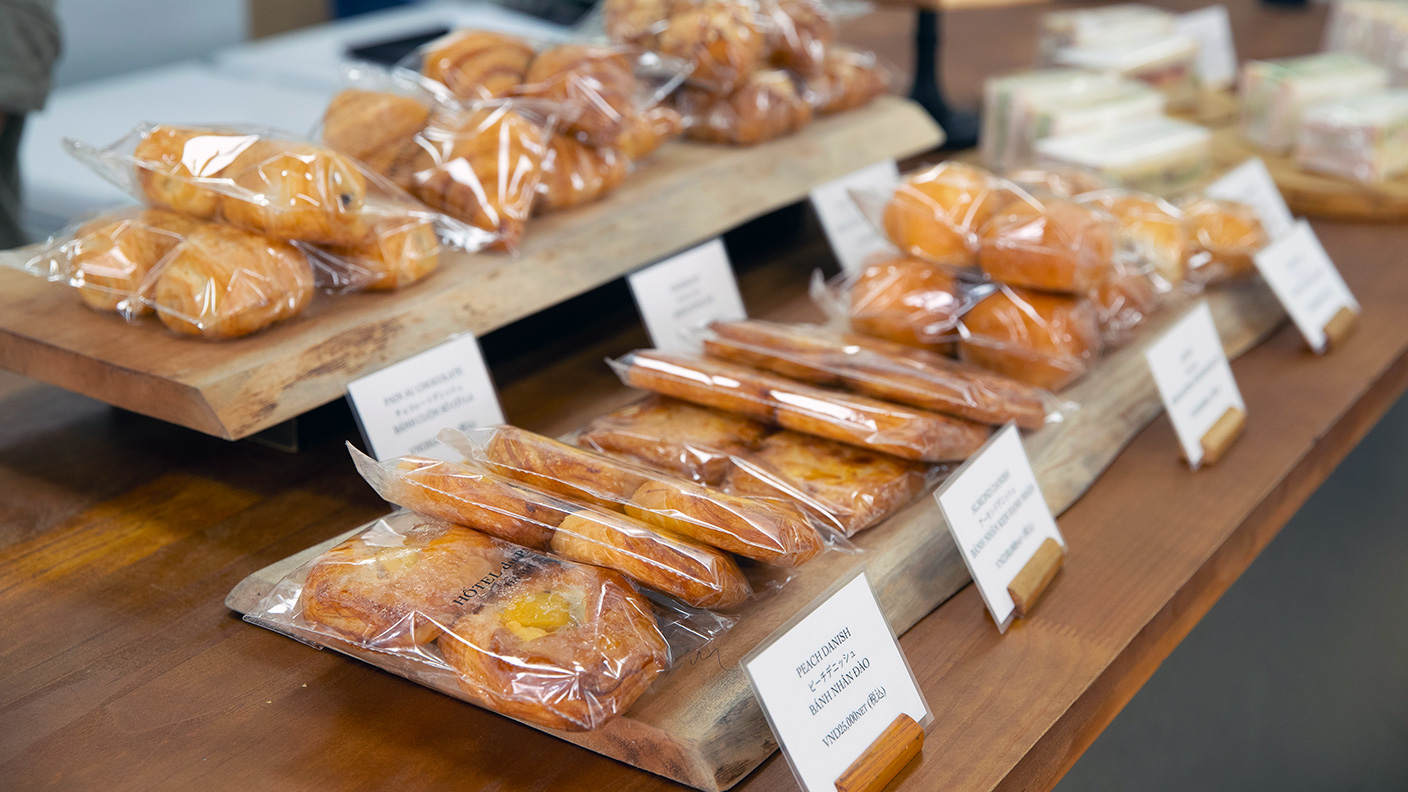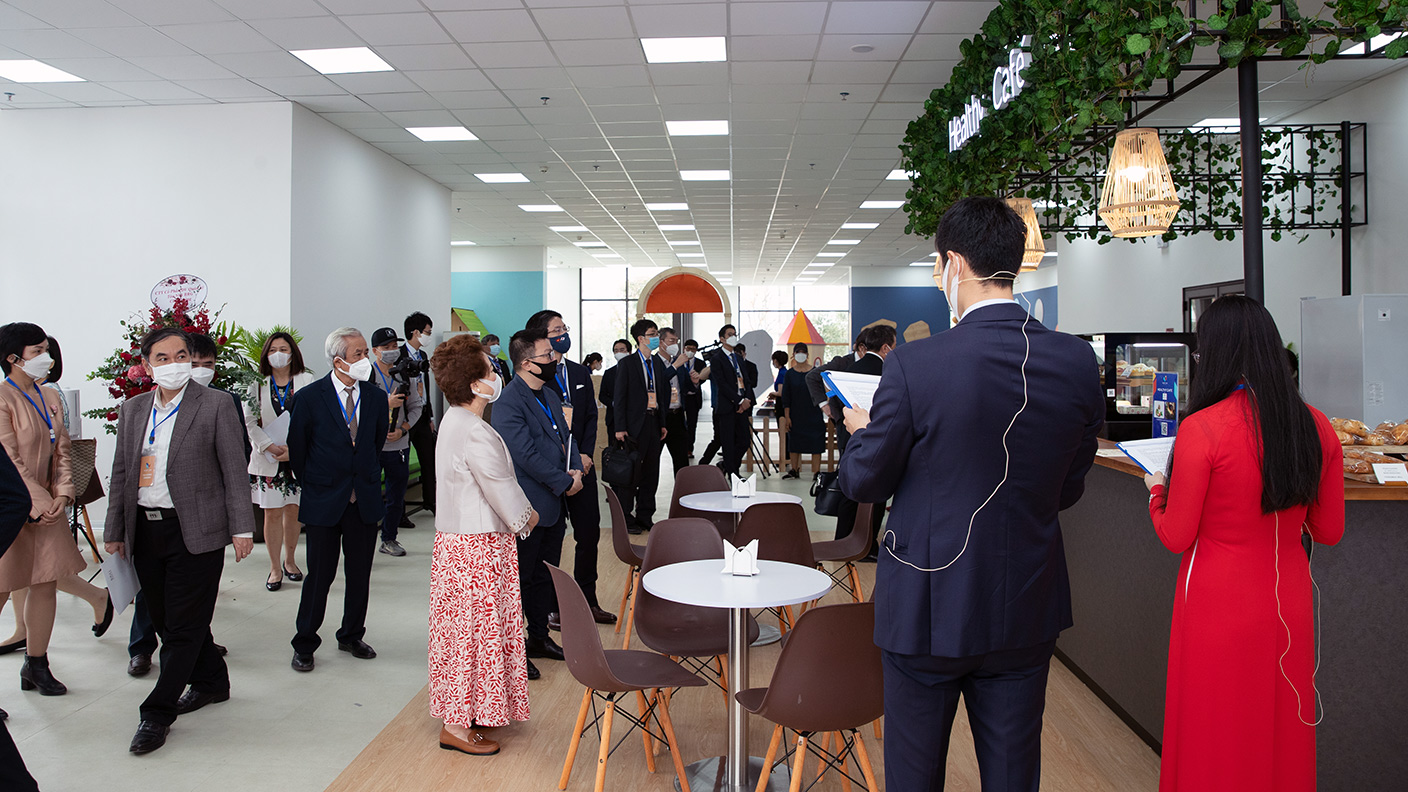 Residents at the community hub