Global Cases
Supporting electronic device manufacturing industry: High value added EMS business
Singapore / Indonesia / China / Thailand / Philippines / U.S.A. / Cambodia etc.
A valued partner for set makers
Sumitronics Corporation is engaged in Electronics Manufacturing Services (EMS), specializing in contract manufacturing of mounted circuit boards and other electronic components for "set makers" that manufacture electronic devices. Sumitronics produces mounted circuit boards for a diverse range of electronic devices including automobiles, office printers and MFPs, household air conditioners, and medical device. Mounted circuit boards are manufactured by mechanically or manually mounting semiconductors and other electronic parts onto boards on which electronic circuits are configured. They serve as the heart of electronic devices, and are central to their performance. We also manufacture circuit boards built into industrial devices including elevators, escalators, bank ATMs, and automotive, which is becoming increasingly electronic. Devices using our boards are found in offices, commercial facilities, transportation devices, and public facilities. Set makers value us as an indispensable partner.
Shift from specialized trading company to EMS
Sumitronics was founded in 1988, just as Japanese manufacturers started gaining momentum in moving their production sites overseas, particularly to Southeast Asia. In response, Sumitomo Corporation established Sumitronics in Singapore as a trading company specializing in electronic components. Initially, the company focused on purchasing and selling electronic parts in quantities requested by set makers.
As Sumitronics conducted procurement of parts, it increasingly received requests from set makers to procure several different parts at one time. Over time, such demand shifted and expanded to mounting these different parts onto circuit boards prior to delivery. In Thailand in 1995, Sumitronics established a joint venture to manufacture mounted circuit boards for printers and air conditioners, commencing its EMS business. Subsequently, its operations were expanded to the Philippines, Indonesia, Hong Kong, Shanghai, the US, Mexico, Cambodia, and Vietnam --the newest location added in 2020 --to meet customer demand for globalized services.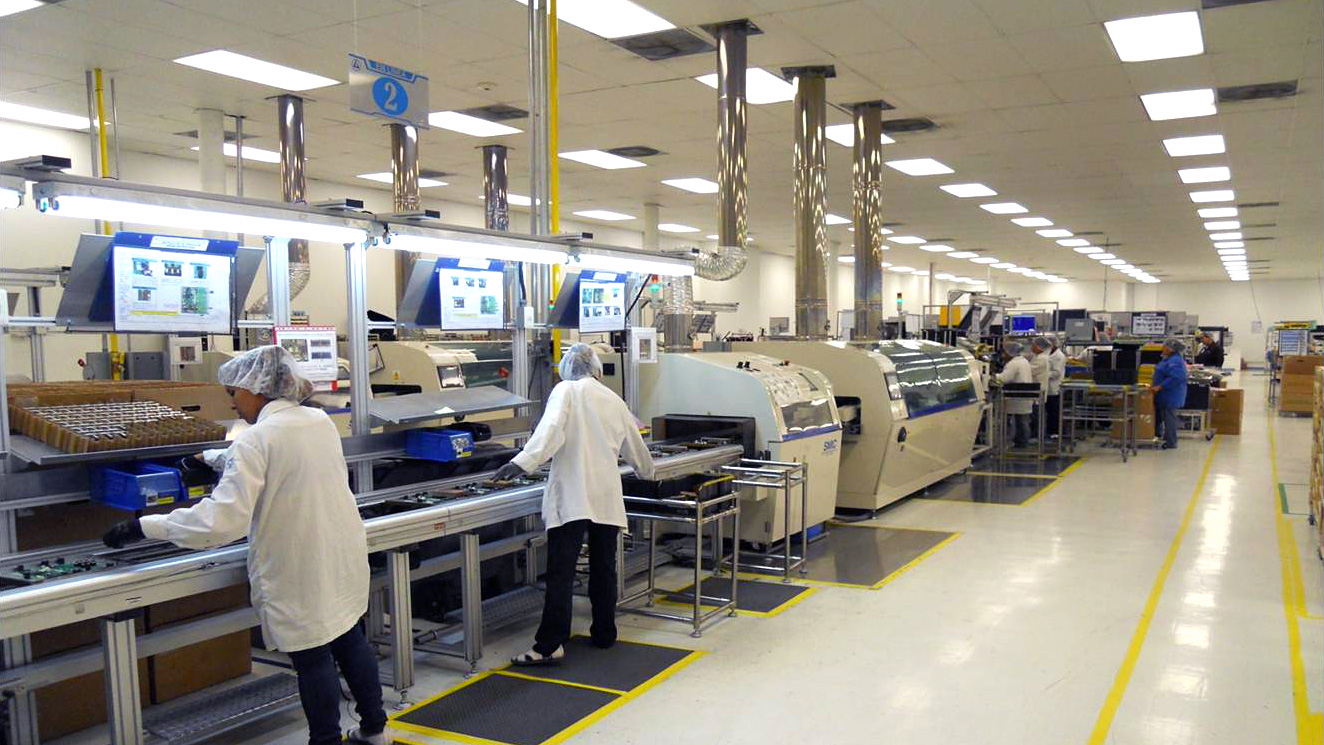 Retaining the information collection and procurement capabilities of a trading company
The EMS market is now a 60-trillion yen market. When Sumitronics launched EMS, the term did not exist—the service was called outsourcing. Against this backdrop, Sumitronics established, through much trial and error, a unique business model that consequently became the EMS business.
Generally in Europe and the US, manufacturers launch EMS. On the other hand, Sumitronics' EMS was launched by the Group of Sumitomo Corporation as trading company. This difference provides significant added value for Sumitronics.
For example, Sumitronics does not have a factory, but has established an optimal production system by synergistically using its seven partially owned factories (in Indonesia, the US, Thailand (2 factories), the Philippines, Cambodia, and Wuxi), and about 25 partner factories with no investment from Sumitronics. Laws, regulations, and business practices that the factories need to comply with vary between countries and any mishandling could lead to serious issues. The same can be said for the environmental response. As a subsidiary of a global general trading company, Sumitronics has a great competitive advantage in that it excels in information collection and has the expertise required to take action fine-tuned to the local situation, which makes it possible to facilitate factory line operations.
Additionally, Sumitronics has a competitive edge in procuring parts. We handle about 50,000 different types of parts and deal with more than 1,500 Japanese and overseas electronic parts suppliers. In the electronic component business, a circuit board cannot be manufactured if just one piece is missing. Therefore, having the capability to procure parts as quickly as possible is crucial. We are not an agent for a specific supplier, and we have retained trusting relationships established back in the days when we acted solely as a specialized trading company. These factors help us procure parts from a wide variety of suppliers, whether they are large-scale parts manufacturers or Special parts professional companies. This "capability to unfailingly provide and manage all the necessary parts," namely, supply chain management capabilities, has been the driving force to make Sumitronics No. 1 Japanese EMS company.
Narrowing down our areas of focus and further enhancing our functions
Price has become the single differentiating factor for commodity products. This has provided manufacturers from China, Taiwan, South Korea, and emerging countries with opportunities to rise in the commodity market. Japanese manufacturers' strength lies in their ability to offer fine-tuned adjustments for combining electronics and mechanical engineering, high quality resulting from accuracy, and products that ensure long useful lives and safety. Sumitronics places a strong emphasis on areas where the technological superiority of a Japanese manufacturer can be fully demonstrated, such as automotive and industrial devices, ICT, medical devices, office equipment, and other equipment.
Set makers, who now face fierce global competition, are increasingly focusing on creating added value, demanding along the way the services of EMS experts to cooperate in the upstream processes, such as design, and in the downstream processes, such as assembly into finished products.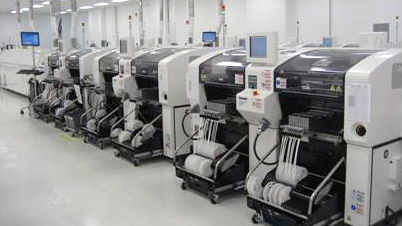 Sumitomo Corporation has in place an organization that provides solutions for producing products in an energy- and resource-saving manner by using newly developed, cutting-edge materials. By leveraging Sumitronics as our platform, we are expanding the scope of the services we provide, as displayed by our track record of proposing production of power semiconductors adopting vehicle LED lighting and silicon carbide.
By expanding the electronics value chain ranging from planning of products adopting advanced materials, to parts procurement, circuit board mounting, and finished products assembly, and by harnessing its manufacturing capabilities based on expanded and enhanced functions, Sumitronics is evolving into an EMS provider that can fully live up to the expectations of its customers, who position EMS companies as partners in strengthening their competitive edge.
Keyword
Mineral Resources, Energy, Chemical & Electronics Business
East Asia
Asia and Oceania
The Americas
Chemical Electronics
Information Telecommunications
Environment