Global Cases
"Future Plant" that starts operation in Nagasaki
Corporate Communications Staff Explores the World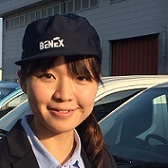 Mass Media Relations Team, Corporate Communications Department

Mai Fukada,

Joined the company in 2012. Being in her seventh year, she works in media relations and produces corporate videos for the Media & ICT Business Unit. Perhaps contrary to popular perceptions, she is not very alcohol tolerant. Although the capacity to become tipsy after a single cocktail can be described as fuel-efficient, she would love to one day say, "Toriaezu nama!" ("I'll have beer for now") at a bar or restaurant.
Recent years have seen the rapid spread of electric vehicles (EVs), with over 2 million EVs and PHVs (plug-in hybrid vehicles) sold worldwide so far. The Japanese government aims to replace 20 to 30 percent of the country's new car sales with EVs and PHVs by 2030. Anticipating the future dominance of EVs, Sumitomo Corporation has been experimenting since 2013 with turning used EV batteries (EVBs) into power storage systems, and field-testing such systems at two locations in the country. The project reached its third phase in April 2018, when a power storage system made from used Nissan Leaf EVBs commenced operation at Japan Benex Corporation in Isahaya City, Nagasaki Prefecture.
From field test to implementation of used-battery power storage systems
Japan Benex manufactures sheet metal products and industrial and electrical equipment. It also entered the photovoltaics sector in 2012. The company's plant is powered in part by rooftop solar panels for self consumption, and also the company makes use of the feed-in tariff (FIT)* scheme to sell in part the electricity it generates.
The power storage system newly installed at Japan Benex comprises EVBs from 24 Nissan Leaf vehicles, fitted inside a 20 ft shipping container. The system has a storage capacity of about 400 kWh, enough to power 40 average households for a whole day. The power storage system supplements electricity used at the plant during peak demand, and stores for efficient utilization of the surplus energy generated by the plant's rooftop solar panels. By installing the power storage system, the company can expect savings on its electricity bills by keeping its contract amperes low. It also enables the company to use renewable energy to a greater extent.
The idea of recycling used batteries may raise quality and safety questions. However, the system installed at Japan Benex represents an industrial implementation stage founded upon a solid base of safety and efficiency. This safety and efficiency has been confirmed by field tests conducted by Sumitomo Corporation, which developed the world's first power storage system made from used EVBs in Yumeshima, Osaka City in 2013, and was also the first Japanese private enterprise to connect to the electrical grid and operate such a system, which took place at Koshikishima, Satsumasendai City, Kagoshima Prefecture.
The systems field-tested at Yumeshima and Koshikishima consisted of used batteries from 12 Leaf vehicles, stored inside 20 ft shipping containers. The system at Japan Benex managed to double this by fitting used EVBs from 24 Leafs in a shipping container of the same size, newly developed by Sumitomo Corporation, Japan Benex and Fuji Electric in partnership.
*Feed-in tariff: A scheme that pays a fixed rate per unit of energy generated by a renewable energy system
The "Future Plant Project" kicks off
Sumitomo Corporation and Japan Benex have launched what has been named the "Future Plant Project" equipped with Next-generation Energy resources, such as the above power storage system, solar photovoltaic system, and ten e-NV200 EVs supplied by Nissan to Japan Benex. The project aims to establish a model "smart plant" where eco-friendliness and efficient energy use both within and outside the plant.
The EVs are used for staff commutes and errands, and charged at the plant during the day. The power storage system and EVs meet the requirements of a VPP (virtual power plant)*, a system expected to be implemented in 2020, where battery charge and discharge are scheduled in accordance with fluctuating electricity demand in the local area, thereby coordinating the electricity supply and demand of the whole local community, and improving the efficiency of energy use. The project also aims to establish models of battery reuse by reusing EVBs in the power storage system.
The completion ceremony for the power storage system was held on April 17, 2018, attended by some 80 people including members of the press. In his address, Japan Benex president Yohei Kobayashi expressed his delight at seeing the completion of a "smart plant in the true sense of the word, which generates its own electricity, powers its production, moves its workers around by EV, and responds to fluctuating electricity demand by controlling its power storage system made of recycled EVBs," adding, "No other plant in Japan is more thoroughgoing in this respect, and I look forward to making this smart, forward-looking plant in Nagasaki the norm all over Japan."
The power storage system will be commercially marketed for business use by Fuji Electric from June 2018.
*VPP: Virtual Power Plant. A solution that uses IoT to integrate separate energy resources such as storage batteries and power equipment, and controls charging and discharging to ensure a balance between electricity generation and consumption.
The future envisaged by the Dream Team
The Sumitomo Corporation team involved in this project is nicknamed "the Dream Team" after Yumeshima (dream island) where the project's first field test took place. Team leader Yasuhiro Fujita, who hails from the Power Retail, Energy Management & Machinery Business Department, says that "the whole point of the project is to achieve it with used EVBs." Establishing models for EVB reuse will accelerate the adoption of EVs and power storage systems, which in turn is expected to accelerate the adoption of renewable energy sources, and improve the efficiency of energy use in the whole community, ultimately contributing to a low-carbon society. Driven by this lofty ambition, the Dream Team has been diligently conducting field tests since long before legislation covering power storage systems and EVB reuse was put into place, at long last reaching the practical implementation stage of the project. The team hopes to strengthen the competitiveness of its products to encourage the adoption of power storage systems.
Long-term goals of the Dream Team include the dissemination of power storage systems, and the realization of new energy management businesses for integrating and coordinating multiple power storage systems. The Dream Team's challenges in carving out a new future continue.
(Bonus) Gourmet Chronicles
Meganebashi (Spectacles Bridge) is a well-known Nagasaki city's landmark, but a bridge of the same name exists in Isahaya city as well. Isahaya's Meganebashi was the first stone bridge in the country to become an Important Cultural Property. Access to the bridge is by stairs, the risers of which become lower toward the top following the elegant proportions of the arch. Red and pink azaleas were in full bloom when I visited. One of the pleasures of business trips is the excellent local food. On this particular trip I was able to enjoy a meal of eels just before catching my flight home. An Isahaya specialty, eels here are grilled, and then steamed in a dedicated pot resembling a double boiler. The light, tender eels were delicious and made for an utterly blissful experience.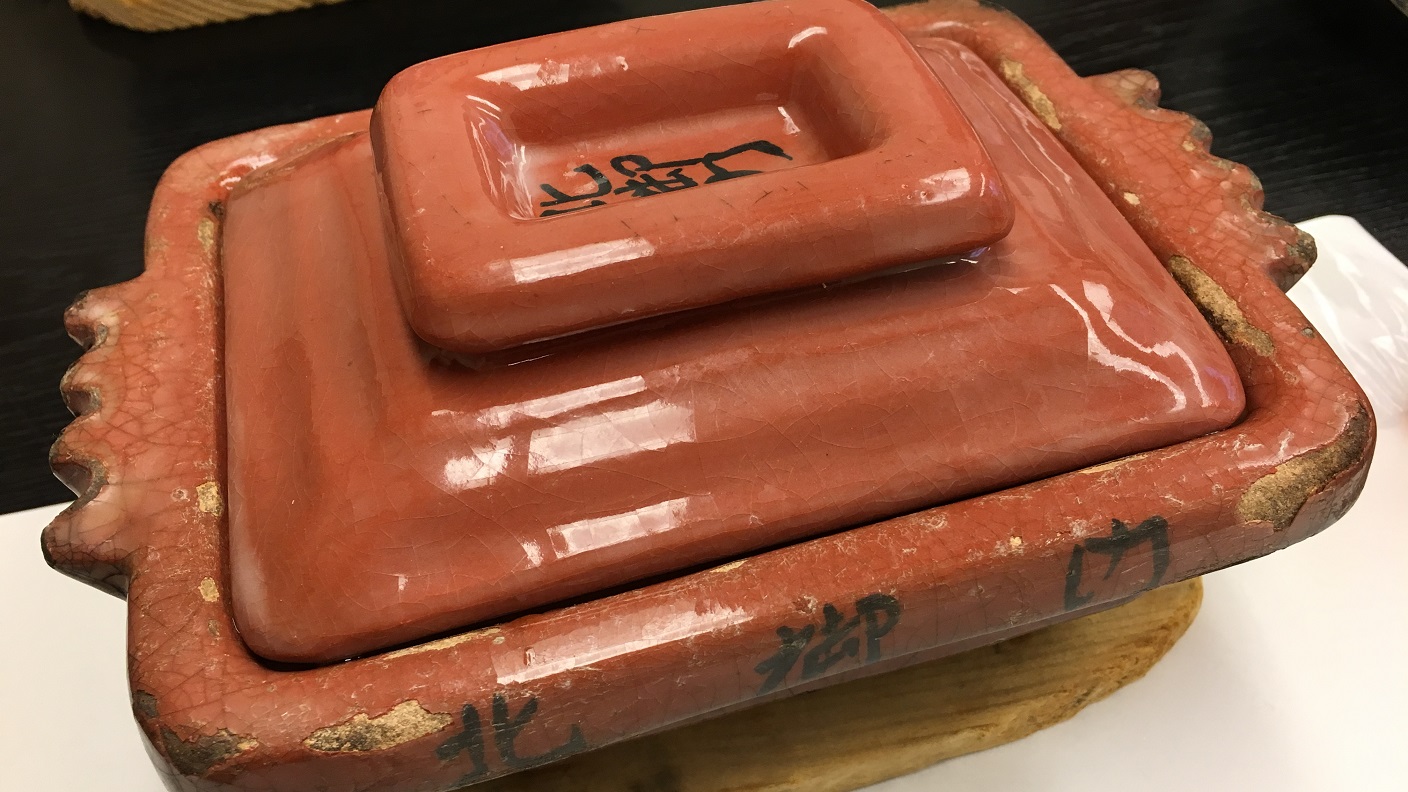 Keyword
Infrastructure Business
Japan
Electric Power Energy
Environment