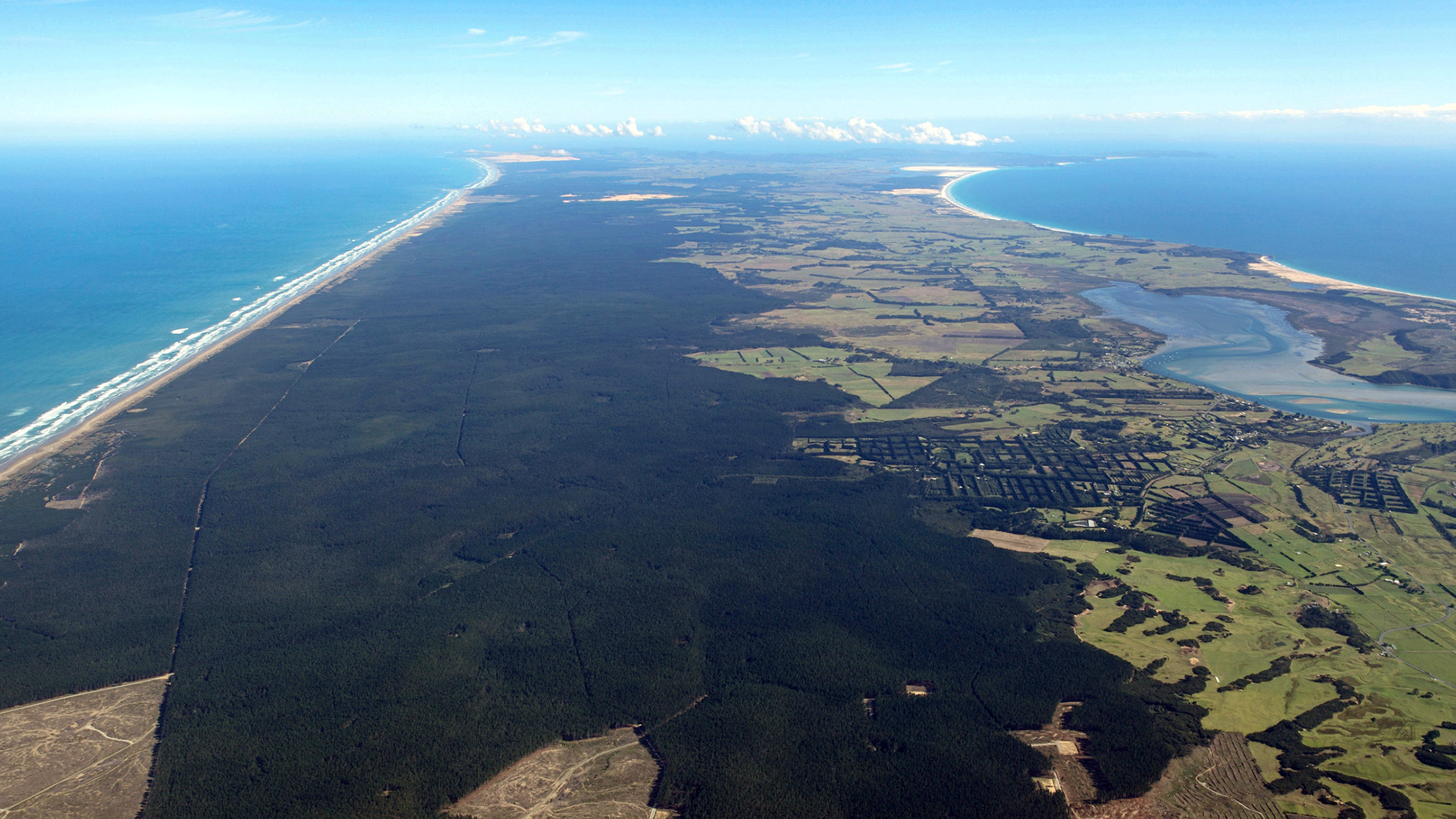 Global Cases
Providing the global market with sustainable wood resources
New Zealand
Managing forests to contribute to carbon neutrality across the globe
Wood represents a recyclable resource because trees can be systematically planted, grown and harvested repeatedly. In addition, wood is one of our most familiar resources. Sumitomo Corporation started wood business by importing logs, lumber and veneer into Japan to support the high economic growth of the country. Since the 2000s, the Company has also expanded the business to include forest management, with a view to securing and utilizing forest resources in a more sustainable manner. We are also supplying wood products coming from the forests that we manage, targeting not only Japan's matured market, which does not have much room for remarkable growth, but also markets with high growth potential around the world.
Forests, which absorb and store CO2, can contribute to carbon neutrality across the globe through proper management and harvesting. Sumitomo Corporation also conducts sustainable forest management by practicing environment-friendly harvesting in the forests owned and managed by the Company. Looking ahead, we are committed to further expanding forest resources on a global scale while leveraging the expertise we have built in forest management.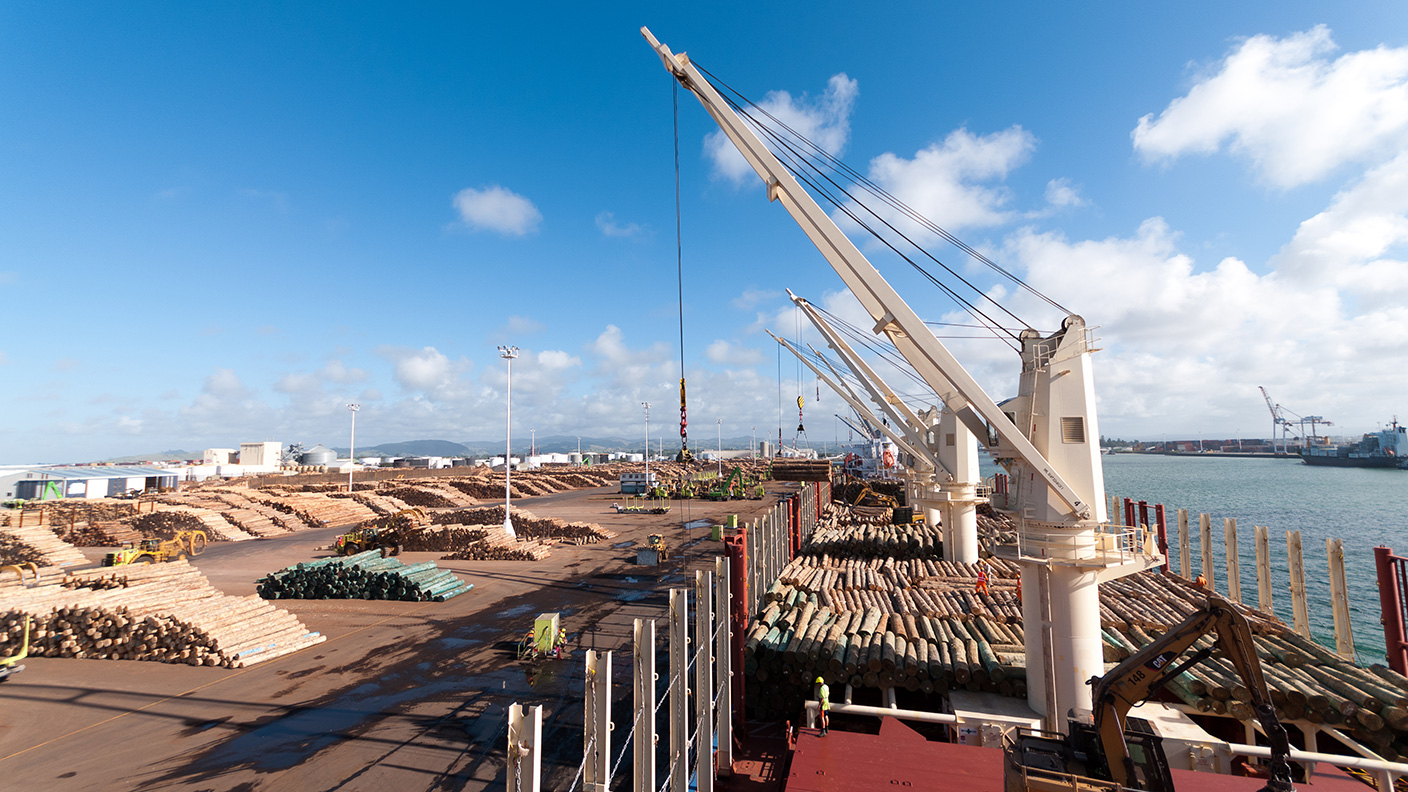 Achieving sustainable forest management in New Zealand through forestation
In March 2013, Sumitomo Corporation acquired forest in New Zealand and subsequently began to manage it through Summit Forests New Zealand. The foreset extends over about 50,000 hectares on the North Island, where Radiata pine is grown and harvested to be exported to China and other Asian countries.
Forest management entails much labor, such as thinning out and pruning. There are also management risks to consider, including damage caused by fires and storms. Moreover, it might also be necessary to establish roads, ports and other infrastructure to transport harvested trees. Despite these challenges, Sumitomo Corporation is engaged in forest management in order to ensure a stable supply of wood on a long-term basis.
In Summit Forests New Zealand, trees are planted, grown and harvested in a cycle of 30 years to supply wood resources in an environment-friendly manner. For this forest, Sumitomo Corporation employs local inhabitants. They have long been engaged in and have vast knowledge of forestry. They are therefore efficiently sharing the work of planting, growing and harvesting trees in the plantation. On an annual basis, trees are hauled from the forest in the volume of about 600,000 m3 (equivalent to the volume of 900 25-meter pools). Nature is preserved in the forest, with wild horses running free.
Sumitomo Corporation is thus managing the forest in harmony with the local environment, instead of just trading wood from the forest, and this approach is highly evaluated by the local people. Also, we are applying advanced technologies to the industry, particularly to support harvesting operations. This involves employing drone and satellite photography systems to grasp the topographic features of plantation areas and to confirm the dimensions of harvesting areas.
Keyword
Energy Innovation
Asia and Oceania
Europe
The Americas
General Products
Decarbonization