Global Cases
Fostering a LNG export project―Capitalizing on the Sumitomo Group's integrated strength
U.S.A.
Diversification of Natural Gas Producing Countries
Natural gas is a resource whose demand has been increasing worldwide recently, since it generates relatively less carbon dioxide (CO2) compared to fossil fuel such as oil and gas. Now that it is produced in various countries and regions such as Australia, Russia, Southeast Asia, Africa, Middle East and the United States, gas consumers have various choices of where to procure the resource. Thus, such characteristic of natural gas enables gas consumers to alleviate the procurement risk.
Liquefied natural gas (LNG) is produced by cooling natural gas to 162 degrees Celsius below zero for easier transportation and storage. It was in the 1970s that LNG import facility was constructed in the state of Maryland, US. However, due to the so-called "The Shale Revolution" in the late 2000s, the US switched its position from an importer of LNG to its exporter. Under such circumstances, Dominion Energy Cove Point LNG ("Dominion"), one of the group companies of Dominion Energy, the leading energy company, began to construct a plant to liquefy natural gas and export LNG to overseas countries.
Concluding a Terminal Service Agreement through a Subsidiary
Sumitomo Corporation Group concluded a terminal service agreement for the utilization of Dominion's LNG facility in 2012 through Pacific Summit Energy, a 100% subsidiary of Sumitomo Corporation. Furthermore, through this subsidiary, Sumitomo Corporation established a joint venture company ST Cove Point with Tokyo Gas in 2014. Since then, the agreement was assigned to this newly founded joint venture.
ST Cove Point was established to develop and implement sustainable operation system for the export of LNG from the terminal. When the new liquefaction facility at the Cove Point Terminal commence its operation at the end of 2017, 1.4 million tons per annum will be shipped to Tokyo Gas and 0.8 million tons per annum to Kansai Electric Power.
One of the features of a terminal service agreement is outsourcing a liquefaction service to a terminal operator instead of simply purchasing the ready-made LNG. This transaction, called "tolling concept," requires the tolling customer the ability to self-procure the natural gas which is to be liquefied at the terminal. In this project, Pacific Summit Energy is responsible in charge of the natural gas procurement.
Integrated Corporate Strength Creates Value - Stable Supply of LNG
Pacific Summit Energy has been engaged in the natural gas trading business since 2004, has vast trading network across the country and therefore enabled to procure natural gas at the optimal price from the US market. The procured gas is sold to ST Cove Point, and liquify by Dominion Energy Cove Point LNG at their terminal. Finally, the produced LNG is shipped outside of the US.
Another feature of the project is the flexibility in trading. The amount of LNG ST Cove Point exports from the terminal is approximately 2.3 million tons per annum. Subject to the export authorization granted by the US Department of Energy, LNG can export countries including Non-Free Trade Agreement Countries.
The key to implement such flexible contract is to make appropriate decisions and operations depending on the situation. Pacific Summit Energy has been developing its ability to procure US natural gas over many years, and ST Cove Point is request Dominion Energy Cove Point LNG to liquefy natural gas and implement flexible LNG export operation considering such business value chain. This is how Sumitomo Corporation Group contributes to the stable supply of LNG through its integrated corporate strength.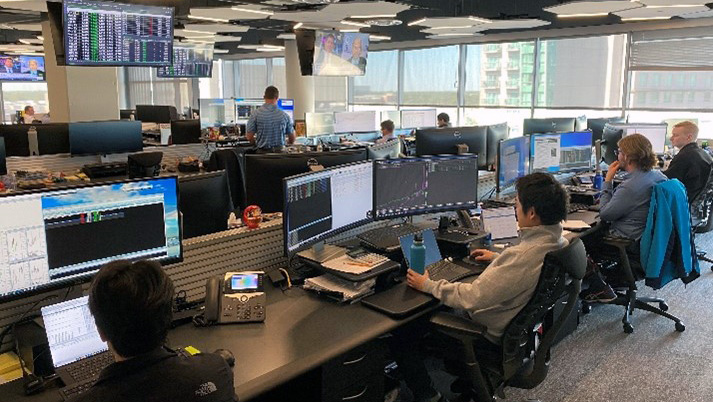 A Resource that is Indispensable in Our Daily Lives
Natural gas for power generation fuel and utility gas, is an indispensable resource for the stable supply of electricity and gas. However, since almost no domestic natural gas is available in the countries like Japan, such country is dependent on LNG. The project aims to support peoples' daily lives in such countries by contributing to stable LNG supply at the appropriate price.
As soon as the new facilities commence operations at Dominion's LNG terminal, the Sumitomo Corporation Group will keep on proceeding the project by cooperation with both domestic and international players, including US natural gas producers and LNG buyers. By doing so, the group will ensure the stable LNG supply from the US to various energy users in Japan and around the world.
Keyword
Mineral Resources, Energy, Chemical & Electronics Business
The Americas
Electric Power Energy