Business Fields
Copper Mining Project
Copper and Molybdenum Trading Business
Business Unit Overview
Sumitomo Corporation's mineral resources business in Chile consists of investments in mining projects and the trading business for non-ferrous metal products.
Sumitomo Corporation is involved in the trading of copper concentrate and molybdenum products sourced from Chilean mines, exported mainly to Asian markets.
We hold a minor stake in Candelaria and Ojos del Salado copper mines, and Quebrada Blanca copper and molybdenum mines.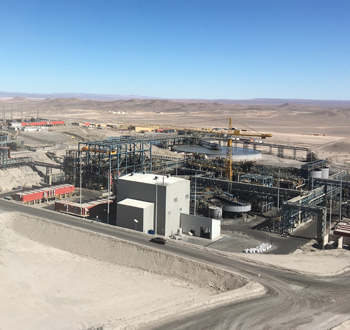 Subsidiaries, Associated Companies and Investments
Candelaria and Ojos del Salado
Teck Quebrada Blanca