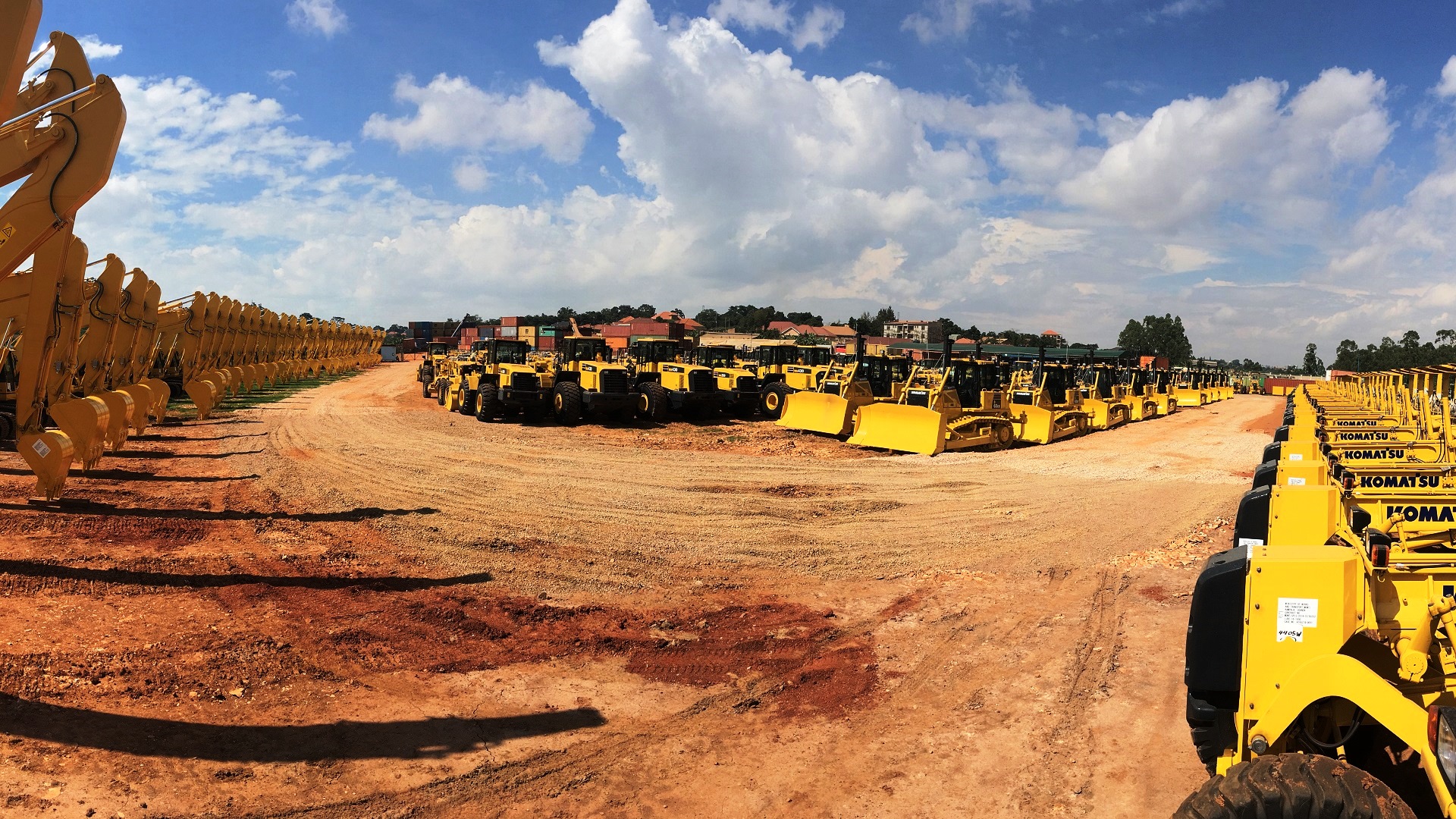 Global Cases
Construction equipment trading supporting transportation infrastructure
global
Origins of Sumitomo Corporation's Construction Equipment Business Lie in Export
Sumitomo Corporation started its business by exporting construction equipment made in Japan to dealers and users overseas.
The Company has been promoting this trade since the 1970s, not only with in-house financing but also through the Japanese government's grant and loan aid programs as well as through loans arranged in cooperation with Japanese public and private financial institutions. Sumitomo Corporation has accumulated a wealth of expertise in this business and has delivered large quantities of construction equipment to Africa, Asia, the Middle East, the CIS and other regions for the building of roads, bridges and houses as well as the development of agricultural land, thereby contributing to the establishment of public infrastructure in various countries.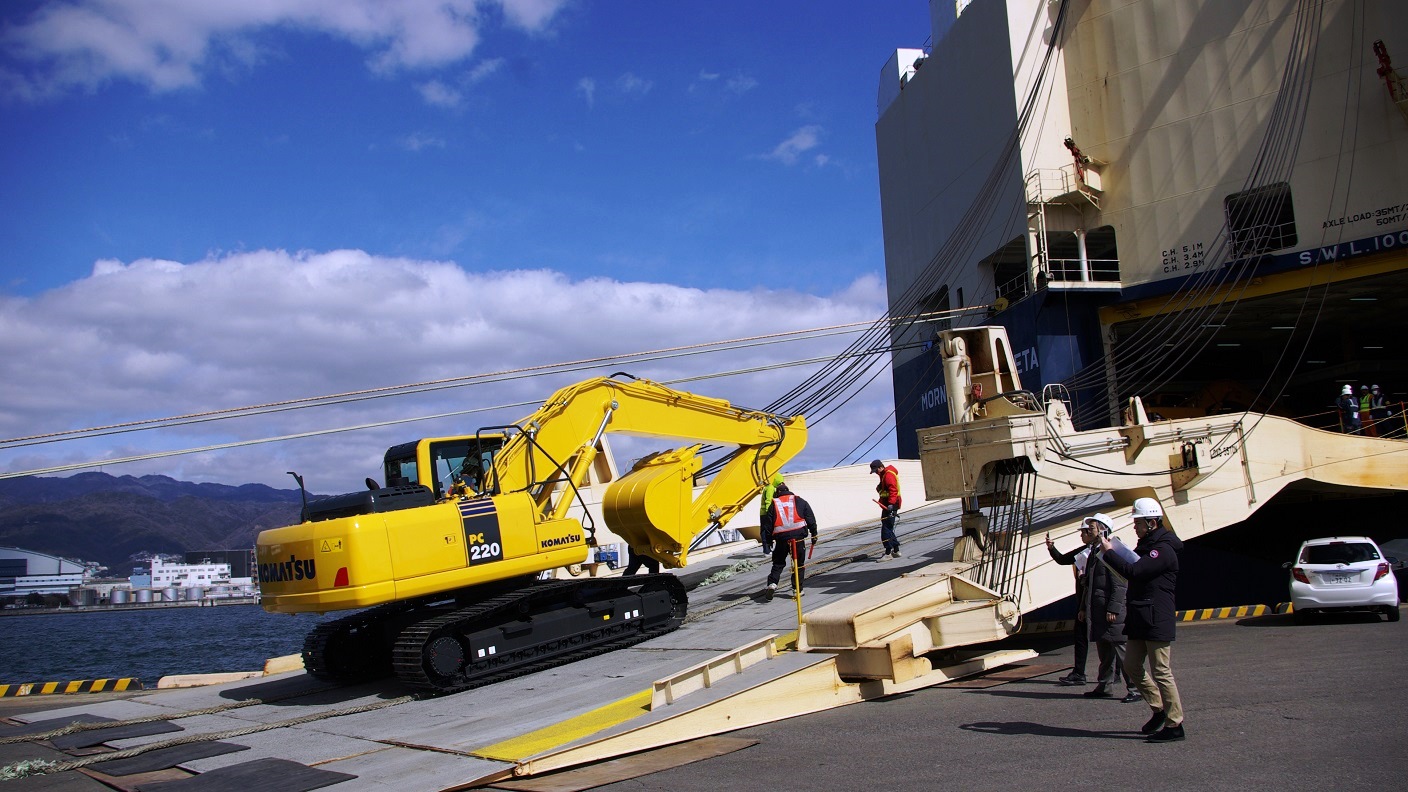 Uganda's First Large-Scale Project to Purchase Japan-Made Construction Equipment
The Republic of Uganda is a landlocked country located in the eastern part of Africa. With a total area almost the same as that of Honshu, the main island of Japan, it supports a population of about 38 million, 80% of which is rural. Agriculture, the main industry, accounts for 40% of the country's GDP and 80% of its exports.
The government is promoting economic growth to eliminate poverty and solve other social issues, and to this end is focusing on diversifying the country's exports, particularly agricultural products, and adding value to them. Accordingly, one of its highest priorities is to construct local roads for the safe and prompt distribution and sale of Ugandan agricultural products in both domestic and international markets, and it has thus made plans to procure the necessary equipment and vehicles.
Concluding an Agreement Based on Long-Accumulated Expertise, Know-How and Achievements
In 2014, the Ugandan government indicated its interest in a third purchase of construction equipment and vehicles for its road construction and improvement projects.
In response, Sumitomo Corporation proposed a financing scheme tailored to the customer's needs, capitalizing on its decades of experience in exporting to Africa. As a result, in September 2015, Sumitomo Corporation concluded a large purchasing contract with the Ugandan Ministry of Works & Transport for around 650 units of construction equipment and about 500 vehicles. All of the equipment and vehicles were shipped by May 2018 and are in operation.
Contribution to Local Communities and Industrial Development
The use of the construction equipment supplied by Sumitomo Corporation to establish road networks in Uganda will promote the distribution of Ugandan agricultural products. This, along with improving the country's transportation infrastructure and helping build a platform for further economic development, will create a virtuous cycle for growth and development together with local communities.
We believe that we can make contributions to the development of Uganda not only by selling construction equipment and components, but also by supplying spare parts and after-sales service to ensure continuous operation after delivery in cooperation with the manufacturers.
In addition, we are committed to providing various kinds of technical assistance, such as training on-site operators and developing local instructors. Following a large-scale vocational training program after delivery of the products, we are currently building a training center to enable sustainable education for operators under the leadership of UNIDO (the United Nations Industrial Development Organization), using the Japanese government's Grant in association with an International Organization.
Sumitomo Corporation is proactively expanding its dealership business to sell construction equipment and provide related services in North America, Europe, the CIS, China, the Middle East and Southeast Asia. At the same time, we are promoting the general construction equipment rental business in Japan, North America and other regions. We will continue to engage with partners like Uganda and will seek out new trading opportunities in emerging economies, including the Sub-Saharan region, which are expected to exhibit strong growth over the medium to long term.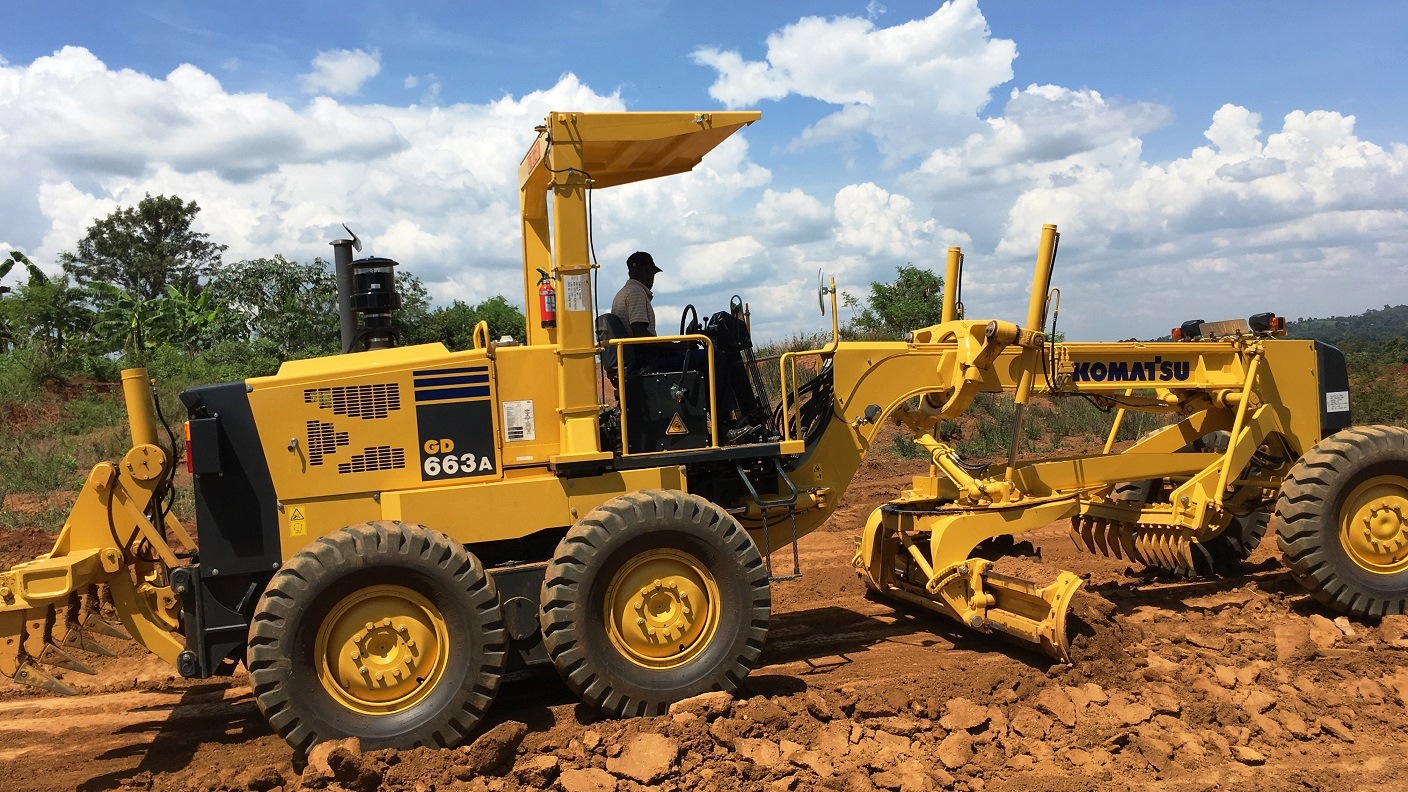 Keyword
Transportation & Construction Systems Business
Europe
CIS
Middle East, Africa
Machinery