Media, ICT, Lifestyle Related Goods & Services

MEDIA, ICT, LIFESTYLE AND RETAIL BUSINESS
Sumitomo Corporation globally runs various businesses in Media, ICT and Lifestyle retail domain.

The representative business of Sumitomo Corporation Group are Cable TV operation (Jupiter Telecom, J:COM), broadcasting programming business, TV home shopping business (Shop Channel), Supermarket (Summit), Drug store (Tomod's), Mobile telecommunication operation (MobiCom, MPT), Mobile Handset distribution and Gift Card business (T-Gaia), Venture Capital (Sumitomo Corporation Equity Asia, Presidio Ventures), and System integration business (SCSK) etc.
In Indonesia, our department is responsible for the new business development and venture investments in above domain to support Sumitomo Corporation's related business lines, or group companies. In addition, PT Sumitomo Indonesia has a part of ownership in monotaro.id, one of the leading business-to-business (B2B) E-Commerce companies in Maintenance, Repair and Operations, so called MRO, with category of pantry and office needs in Indonesia.
Affiliated Company:
PT MONOTARO INDONESIA ( monotaro.id)
FOOD
In the food area, PT Sumitomo Indonesia delivers a wide variety of agricultural and food products including grain, sugar, bananas, chicken, flour, pre-mixed powders and seafood products, placing the highest priority on consumer safety and security.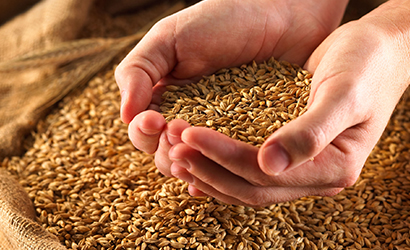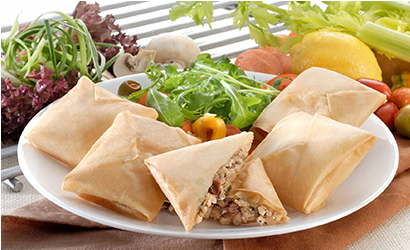 To further expand our business and offer integrated solutions to our customers, Sumitomo Corporation Group is actively working on strategic investments in the production and processing of various food products.
Some investments around SEA & Oceanian region include a sugar factory in Thailand, flour mill in Vietnam, wheat company in Australia, and others.
REAL ESTATE
In 1985, Sumitomo Corporation Group (PT Summitmas Property /Summitmas I, II) built a building in Jakarta that prides itself on its safety, efficient floor layout and many other cutting-edge functions.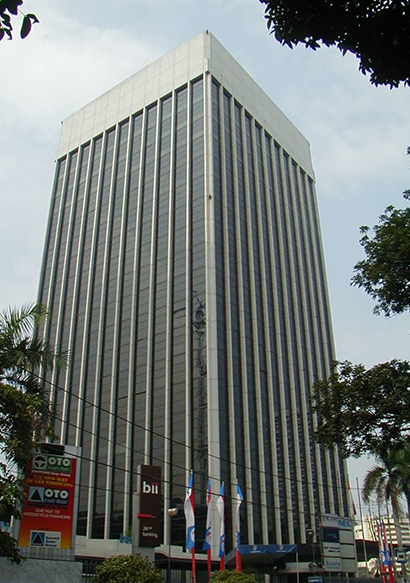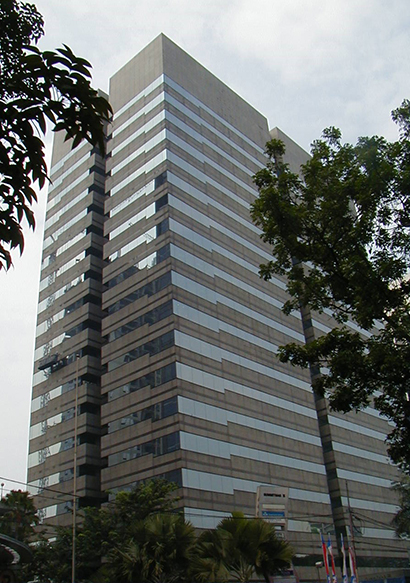 This modern building attracted many foreign companies and made it as their branch office in the country. PT Summitmas Property has successfully maintained their satisfaction.
Riding on the back of a growing economy and increasing demand of commercial properties in Jakarta, PT Summitmas Property built a second office building next to the first one in 1992. Based on the success, marked by a 100% occupancy rate, the third one is being planned to be built.
Sumitomo Corporation Group has 2 residential projects in Jakarta and Bogor to meet the demand from an increasing middle class in Indonesia, as well as expand our existing commercial building business by leveraging our experience and know-how of operating properties in Indonesia.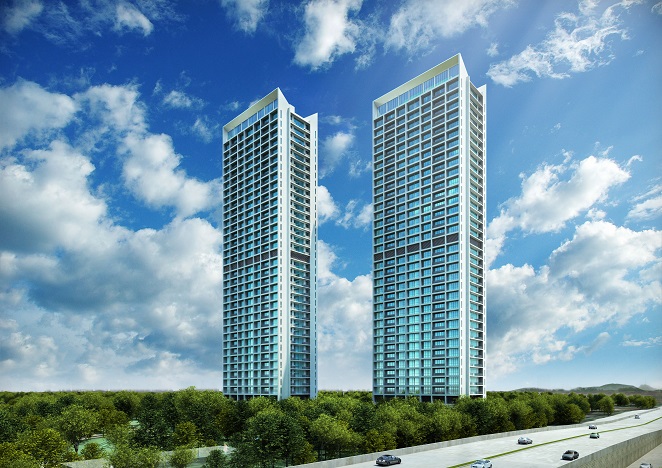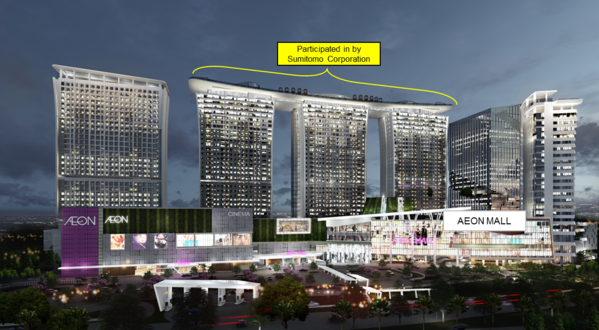 GENERAL PRODUCTS
PT Sumitomo Indonesia businesses in General Products are covering cellophane film, paper, Biomass fuels, and cement.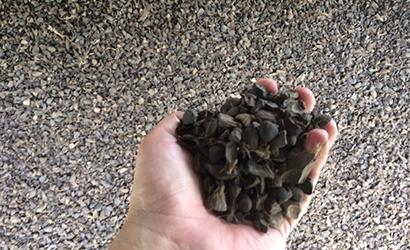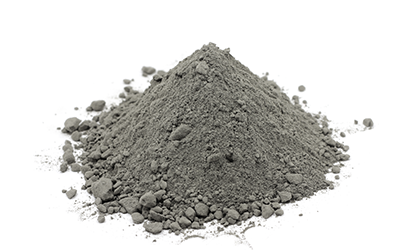 In the cellophane film, we are one of the major providers in Indonesian market. As for Biomass fuel business, through co-working with Sumitomo Corporation's Biomass business team, we are handling various fuels such as Palm Kernel Shell (PKS). The SC group's biomass power stations and other major consumers are consuming such biomass fuels.
TEXTILE
Supported by the Sumitomo Corporation Group, PT Sumitomo Indonesia delivers a variety of products including textile materials, industry uniforms, work uniforms and related clothing products through our extensive network based on the credibility and proven results established over a long period of time.